Best Indie Music Artists
Posted by sourav on November 4th, 2019
There is always a revolution in the music industry but in our country, the music industry has been dominated by the Bollywood industry where there is no escaping about it. There is no doubt in the ability of our Bollywood singers but some singers like Badshah & Honey Singh coming up with the same with unnecessary lyrics that have taken over the clubs & radio stations. Whenever we visit any club or place for an event there will be some type of music in the place then there are singers who are coming up with some music on their own & that's looking promising. People are getting attracted to the independent music scene of India where they are getting to know about the real talent but somehow only the Indian Ocean is able to attract the people because of the popularity in India. So here is the list of some talented artists who are taking the independent music into another level in our country.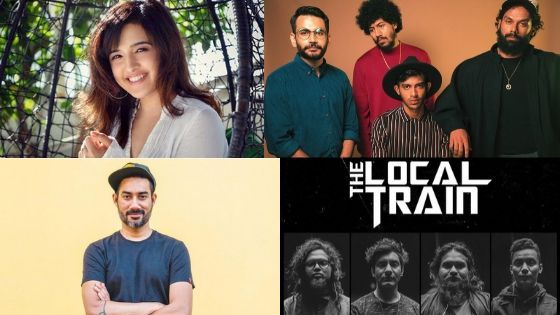 1. Shirley Setia: An Indian Origin girl who is born in New Zealand has immense popularity among people & has millions of followers on social media. Shirley has covered renowned Hindi film & comes up with her unique touch that is inspired by the legendary singers like Asha Bhosle & Kay Kay. Recently she was also part of the Youtube fan fest.
2. The F16s: They are based in the city of Chennai who has played in almost every major festival in our country like all the editions of NH7 Weekender, Indian Bike Wee, Go Mad, Zima Fest & Nagaland's Hornbill festival. They believe al the humdrum things in the life to make for the best revelations & always comes up with the music first then the lyrics & vocals come in later.
3. Nucleya: Udyan Sagar is one of the renowned artists in India who is known as Nucleya introduces the sound of electronic which has amazed the fans. Since then he has never seen back & made millions of fans in India through the best the part is that he doesn't call the music as EDM but calls Dance music. Nucleya has rejuvenated the dance industry & has been compared with some renowned artists in the world like Avicci & Hardwell.
4. The Local Train: One of the renowned bands based in Delhi who became a paramount sensation on the Youtube channel & their all videos on the channel have more than millions of views within a few days & were ranked as number one rock band in the year of 2015 by Sennheiser. The best part of this band is that they don't stick to one brand but as Indians try to define themselves in different languages & especially in Hindi.
To Book Dj For New Year Party or any other event, please visit starclinch.