B.R.A.K.E.S. Free Defensive Teen Driving PROGRAM
Posted by Puton The Brakes on November 7th, 2019
On pace to exceed last year's record participation of approximately 5,900 teens and more than 6,300 parents taking part in the life teen safety program, B.R.A.K.E.S. continues to offer comprehensive sessions for teens and their parents at locations throughout the United States. Currently, B.R.A.K.E.S.is concluding a highly successfulMidwest tour, with capacity sessions in influential markets like Chicago, Detroit, Cleveland, Cincinnati, Fort Wayne, Kansas City, Topeka, Memphis and St. Louis. Additional stops in North Carolina, Florida, Arizona and Southern California are scheduled for the final two months(November and December) of 2019.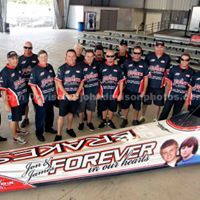 "The amazing growth of our program is the result of the relentless work of our incredible team, as well as volunteers across the country, who have generously devoted their time to furthering our mission of making the roadways safer and saving loves," said Herbert. "It's also important to recognize the incredible support of corporate partners, like Kia Motors America and DENSO, and grants from several state Departments of Transportation, General Motors and others."

For more information, including a complete schedule of events, and to register for a school, please visit Putonthebrakes.