Pumpkin Flavored Cocktails For Fall
Posted by Radmin on November 7th, 2019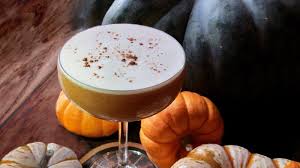 The leaves are changing color and the air's turning cooler, it only means that pumpkin season is here! Spice up your cocktails with this seasonal flavor, perfect to pair with delicious fall desserts like pumpkin pie. Serve these pumpkin-inspired cocktails at your next fall party to add a cozy feel to a cold autumn evening. Add pumpkin syrups, fresh pumpkin puree, pumpkin pie spice, or pumpkin vodka to your handcrafted cocktails in Tampa, FL. Keep reading for unique cocktail recipes with a twist of pumpkin flavor.
Pumpkin Old-Fashioned
We're giving this classic recipe a fall twist by adding fresh pumpkin puree. It's the perfect drink to enjoy beside the fire pit on a chilly fall evening. To make this cocktail, you'll need 1 1/2 ounces bourbon whiskey, 1/2 ounce Grand Marnier, 2 tablespoons fresh pumpkin puree, and 1-ounce maple syrup.
Combine the whiskey, Grand Mariner, pumpkin puree, and maple syrup in a cocktail shaker filled with ice. Shake well and strain through a fine-mesh strainer into a tall glass filled with ice. Garnish with a sprig of fresh rosemary, and serve chilled. You could also add a pinch of allspice or cinnamon to the pumpkin puree that'll give your cocktail a lovely aroma of the warm spices.
Pumpkin Martini
This cocktail actually tastes like pumpkin pie with warm flavors from the pumpkin liqueur, which blends in fabulously with the slightly sweet notes of vanilla vodka and cream liqueur. To make this drink, you'll need 2 ounces vanilla vodka, 1/2 ounce cream liqueur, 1 tablespoon pumpkin liqueur.
In a cocktail shaker filled with ice, shake together the vodka and cream liqueur. Add in the pumpkin liqueur and shake well once more. Strain the cocktail and serve in a cocktail glass, garnished with a dollop of whipped cream, and a sprinkling of cinnamon.
Malibu Pumpkin Colada
Fresh tropical flavors meet warm pumpkin notes in this unique cocktail that's also very refreshing. To make this drink, you'll need 1.5 ounces Malibu, 1.5 ounces coconut cream, 1 teaspoon lime juice, 1 teaspoon pumpkin puree, and 2.5 ounces pineapple juice.
Combine all the ingredients in a cocktail shaker filled with ice. Shake well, strain, and pour into a tall glass. Serve garnished with a slice of fresh pineapple or a cinnamon stick.
Bring the flavors of fall to your drinks table with these pumpkin-inspired recipes. For the best handcrafted cocktails in Tampa FL, visit your neighborhood bar.