Acerís big and fast gaming monitor lands in the US
Posted by Criss Box on November 12th, 2019
Pricing is a couple of hundred dollars higher than what were told when it was first announced in April. However, at least it's not short on features. For one, this is a 43-inch monitor with 4K resolution and native 120Hz refresh rate, which can be overclocked to 144Hz.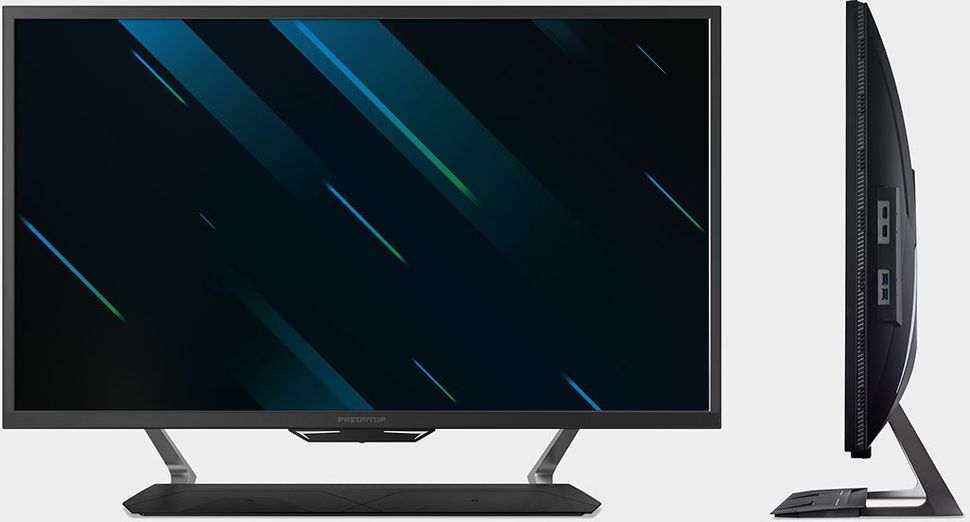 It's also built around a VA (vertical alignment) panel. In terms of quality, VA screens typically slot in between TN (twisted nematic) and IPS (in-plane switching) displays, offering color reproduction almost on the level of the latter with the speed of the former. Some people (and it varies by panel) even rate VA higher than IPS.
Read More: Mobile Legends Hack No Survey
This is also a G-Sync Compatible certified display. There's no G-Sync module inside, instead relying on AMD's FreeSync tech, but with Nvidia's latest GPU drivers it will run in G-Sync mode (and this is enabled by default). In addition, it "supports a variable refresh rate over HDMI to provide smooth gaming on Xbox One consoles," Acer says.
The other notable features are the combination of of HDR support with a 1,000 nits peak brightness rating. On LCD displays, brightness is directly tied to the quality of HDR, and many consider 1,000 nits to be the point where it really, uh, shines.
Screen size—43 inches
Resolution—4K (3840x2160)
Refresh rate—120Hz native, 144Hz overclocked
Panel type—VA
Color gamut—90 percent DCI-P3
Contrast ratio—4,000:1
Brightness—1,000 nits
Response time—1ms VRB
Backlight—LED
Viewing angles—178 degrees (horizontal and vertical)
Speakers—2x 10W
Ports—3x HDMI, 2x DisplayPort
Tearing prevention tech—Adaptive sync/G-Sync compatible
Dimensions—38.5 x 26.5 x 3.9 inches (with stand)