E-cigarettes And Vapes: A Safe Alternative for Smoking?
Posted by Michael Griffin on November 16th, 2019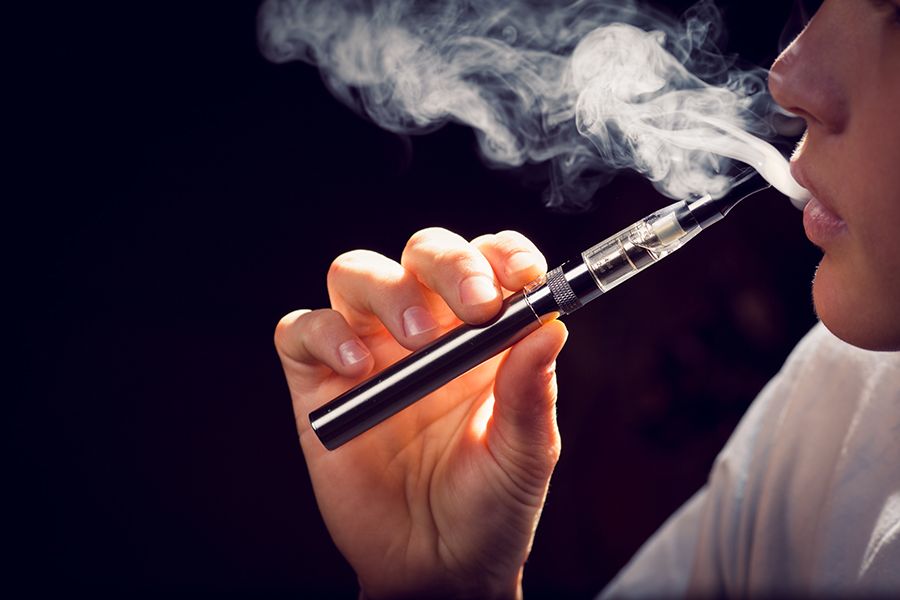 If quitting smoking has struck your mind ever, then you must know that the task isn't simple. If you understand that your entire life values more than a few minutes of the buzz of a cigarette, then you have hopes left to quit smoking completely. We understand that it's difficult to cut off smoking suddenly because quitting a habit takes time. However, one thing you can do is try to smoke less harmful option and that is e-cigarettes.
E-cigarettes are a battery-operated device that provides vaporized nicotine to the smoker to inhale. Its goal is to provide the smoking sensation but without giving the consequences of smoking traditional cigarettes. Most of the tobacco shops in Denver sell vapes, vape flavors, and vape accessories. An E-cigarette is not an ideal choice but, this could be your option during the period of smoking traditional cigarettes to no smoking at all.
Vaping: A less Harmful Option Than Traditional Smoking
A traditional cigarette contains around 7000 chemicals and many of them are toxic which promotes heart disease. Out of all the death occur due to a heart attack in a year, one-third of them are due to smoking cigarettes. E-cigarette heats and blends the nicotine, which is extracted from tobacco, other chemicals, and flavors to make vapors of water that you inhale. The chemicals in vapes are not exactly known yet, but still, the e-cigarettes are proven to be less harmful than traditional cigarettes.
But, it is still bad for your health because the primary content of both the e-cigarettes and tradition cigarettes is nicotine. Nicotine is that one constituent that makes both of them highly addictive. If you start vaping thinking that you won't be addicted to it, then we must correct you because vapes are equally addictive as cigarettes. Also, Nicotine is known to spike your adrenaline and increase heart rates.
The Trend of E-cigarettes in Young People
E-cigarettes came into the market with an approach to help people quit smoking but the researchers have proven that e-cigarettes are most popular among young people, mostly the high school crowd. The usage of electronic vapes has been increased by 900 percent in the young generation. There are a few reasons why the vaping has become popular amongst the young generation
They are readily available like cigarettes in any tobacco shop in Denver, or online stores also sell them.
They consider e-cigarettes as a safe alternative to traditional cigarettes.
Vapes are available in various flavors such as watermelon, apple pie, which fascinate the youth.
As it doesn't have any smell like traditional cigarettes they don't leave behind any stigma of cigarettes.
Per smoker, the cost is comparatively affordable than traditional cigarettes.
How Does E-Cigarettes Work?
A lot of people wonder about how does a fancy looking e-cigarette work. And, that's completely good to have complete information about a thing before we get into it.
Mostly, e-cigarettes have 4 parts - a mouthpiece, a heating element, an electronic circuit, and a rechargeable battery.

The Cartridge or the mouthpiece is a small plastic cup that is fixed at the end of the tube. It has an absorbent material which is dipped in the liquid. These cartridges are replaceable.
For the heating purpose, a rechargeable lithium-ion battery is used.
An LED attached to the sensor turns on when the user inhales the vapor.
A liquid solution containing nicotine extruded from tobacco called e-juice or e-liquid is also used. There are various flavors available such as traditional, lava, methanol, watermelon, etc.
Conclusion - Even though E-cigarettes are recommended when you are on a path to quitting smoking. However, it is still not certified as effective or safe by the FDA. Also, there are no evidence of there long term effects. E-cigarettes are equally addictive as traditional cigarettes but could be a better and safe alternative for people into traditional smokers. Therefore, don't wait longer and if quitting cigarettes ever struck your mind then do it today! Start your journey with e-cigarettes.