Heat pump Commercial & Industrial Food Dehydrator Manufacturer Since 1994
Posted by sere on November 20th, 2019
Guangdong IKE Industrial Co. Ltd
Looking for food dehydrators for sale? Stay here and check the best commercial food dehydrator from Ike.
With a 60 million USD sole investment from IKE Group, Guangdong IKE Industrial Co. Ltd (IKE Industrial) is founded and located in the New and High Technology Industrial Park of the City of Meizhou, Guangdong Province.
IKE is a modern enterprise dedicated for the design and manufacture of commercial and residential heat pump water heaters, heat pump dryers, and floor heaters, stainless steel food dehydrator, as well as air conditioners. With 110,000 m² planning and 63,000 m² completed factory area, IKE Industrial has become the biggest heat pump manufacturer with the highest production capacity in China.
Thanks to a large number of outstanding and dedicated professionals in technology, management and marketing, and over 20 year experience in the industry from IKE Group, the company has developed a series of air-sourced products that are uniquely different from and superior to the traditional ones. Our products can only be imitated but can never be surpassed!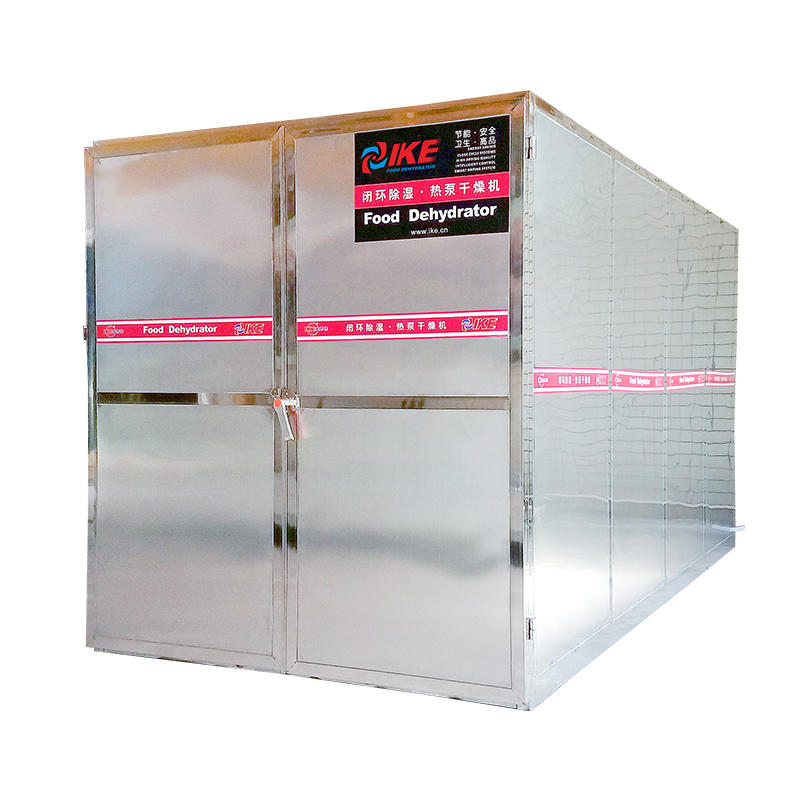 IKE commercial dehydrator is tested during the production process and guaranteed that the quality meets the food grade requirements. The testing process is carried out by third-party inspection institutions who have strict requirements and standards on food dehydrator industry. Advanced air-source heat pump water heaters, dryers and other environmental protection and energy-saving products are available. Its dryer oven machine has strong corrosion resistance capacity.
Welcome to partner up with IKE if you're interested in our commercial dehydrators.