How to Increase Domain Authority by 40 Points in 3 Months
Posted by AHMED on November 29th, 2019
Before I start explaining to you about my journey on how to increase Domain Authority (DA) from 0 to 40, let me share the screenshot of my website Domain Authority graph.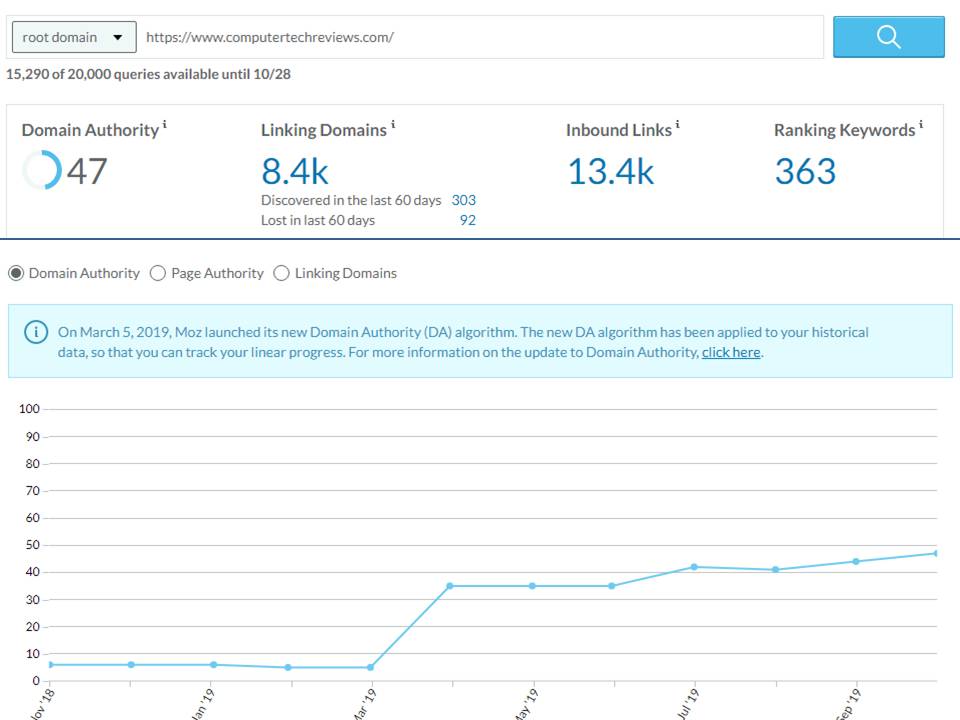 In the above screenshot, you have seen that I have started working on Domain Authority in the ending of the Mar 2019. After working hard for the 3 Months, i.e., April, May and June 2019, I have increased my website domain authority from 0 to 40.
Let me take you through the journey how to increase domain authority 0 to 40.
Before I start talking about the key factors one-by-one, let me give a glance about what exactly is domain authority and why is it important. It is for the people who are not much familiar with Domain Authority (DA).
I know many of them who are reading the post already familiar with DA, but I think it's a good practice to also think about the newbies in the industry.