The Power of Platinum: 3 Applications of the Precious Metal
Posted by rjgp1 on December 3rd, 2019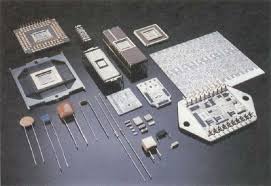 When people think of precious metals, gold is usually the first thing that pops up. Movies and books, tales of pirates, make an impression that it's the most valuable one. But, it's actually not. In terms of rarity and functionality, platinum beats it, along with silver and palladium. Only found in a few locations throughout the world, this highly dense, lustrous material is mined for a wide range of industrial applications. Here's how its extraordinary properties are maximized.
Jewelry
The earliest known use of this silvery-white metal dates back to 700 B.C. Researchers discovered a casket of an Egyptian princess that was plated with gold and platinum hieroglyphs. But, the French chemist Marcellin Berthelot believed its decorative purpose wasn't intentional. It happened that the ores that were dug up naturally contained traces of this chemical element.
For several centuries, the ornamental use of platinum was disregarded. Sixteenth-century Spanish conquistadors thought of it as a mere nuisance upon encounter while searching for the legendary El Dorado. It was only until the latter part of the millennium that people paid serious attention to this rare beauty.
Ever since scientists learned the techniques of making it easy to melt and shape, jewelry companies continue to seek this metal. As it's the least reactive, it's sometimes chosen over silver, which tends to tarnish over time. It's hypoallergenic and very durable, too. It doesn't easily wear and tear and cause skin allergies.
Electronics
This expensive, shiny metal isn't only found in your necklace and bracelet. Platinum has excellent electrical conductivity and exhibits remarkable resistance to heat, corrosion, and oxidation. For these reasons, it's used in the production of electrical contacts, which are the lifeline of your computer, mobile phone, and other gadgets. If the material doesn't display these properties, these components are prone to burning out under high voltage or rusting with exposure to moisture.
Platinum also plays a crucial role in the manufacture of hard drives. Thanks to this material, you enjoy their capacity to save a large amount of data today. It enhances the strength of the magnetic field, which is responsible for the storage of information.
Health Care
From jewelry to electronics, platinum proves to be very versatile in its industrial applications, and the health sector is no exception. Its conductive properties and biocompatibility are utilized in the manufacturing of pacemakers, defibrillators, catheters, and other medical devices.

Platinum also helps with the treatment of malignant tumors. Its chemical structure and properties enable it to kill the abnormal cells. Today, scientists continue to develop drugs based on this ingredient to cure several types of cancer.

Whether they're electrical contact buttons or beautiful engagement rings, the power of platinum can be harnessed for many purposes. With ongoing research, who knows what this precious metal can do more for humanity in the future?

Also See: Precious Metal, Most Valuable, Industrial Applications, Wide Range, Platinum, Metal, Properties