Delicious Biryani Dishes That You Have To Try This Winter
Posted by Michael Griffin on December 12th, 2019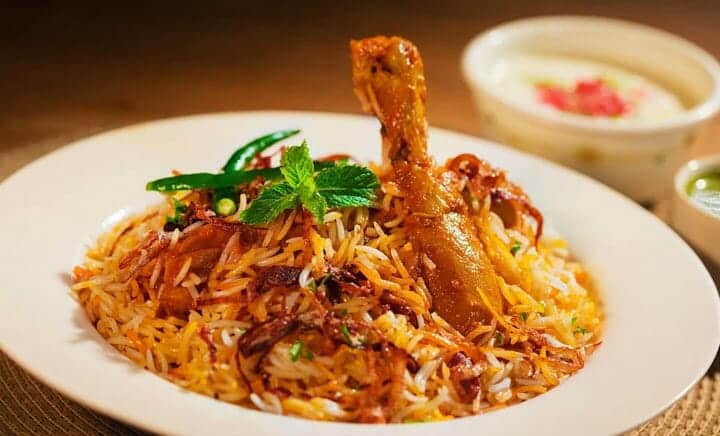 Biryani is probably the most well-known Indian dish in the world right after butter chicken and tandoori chicken. This meat rice dish is prepared with aromatic spices that make you crave it the more you smell it. A plate of it is enough to hit the spot and warm you up this winter. But not all biryanis are the same. Different cities and states across India use different spices, meat, vegetables, cooking techniques, etc. resulting in different variants of this dish. You might have noticed this when booking a home delivery for Indian food in NYC. Each dish is special in its own way and worth the try. Following are some biryani dishes you should try if you get the chance:
Dum Biryani
If you want something tender this winter then this rice meat dish might be it. Dum biryani is cooked at low heat over a long time to create soft and tender meat (chicken, goat or beef) that blends well with the rice. The pot it is prepared in is covered by a lid and sealed with flour to prevent steam from escaping it. Some cooks add lemon juice to give the rice a yellow tint and sour taste. If you feel like celebrating Christmas at home, do order this dish from an Indian restaurant with delivery in NYC.
Hyderabadi Biryani
No discussion about biryanis can be complete without the Hyderabadi version. It is often dubbed the mother of all biryanis and considered the original version. It's prepared in two manners. In the first called pakki, the chef cooks the meat (usually beef, mutton or chicken) in clear butter (ghee) before adding it to the rice. In the other one called kacchi, the chef places raw meat in the rice and cooks them together. Saffron gives the dish a brownish tint and vegetables are added for taste. It's perfect with some curd on the side.
Veg Biryani
Why should meat-lovers have all the fun? Vegetarians can also enjoy biryani. It's prepared with potatoes, carrots and other veggies making it arguably the healthiest dish on this list. With the right spices and cooking techniques, veg biryani can taste just as good as their meaty counterparts. If you are a vegan, do check with the Indian restaurant with delivery in NYC to know whether they use milk products in vegetarian dishes or not before placing your order.
Bombay Biryani
Another dish vegetarians can enjoy is the Bombay biryani. A delicacy of Mumbai, its main ingredient is potato which is fried before being added to the rice. Keora (Pandanus) water and dried plums are also added to give it a sweet and tangy flavor. Meat can be added to the dish but fried potatoes still play the central role.
Calcutta Biryani
This biryani came into being after a Nawab of Awadh region was exiled to Kolkata. Due to poverty, people weren't able to afford meat easily back then so they started adding potatoes and boiled eggs to the dish which is how Calcutta biryani came into being. If you aren't into heavy spices, then this mild dish is ideal for you. It's seasoned with saffron and rosewater for taste.
Thalassery Biryani
It's also called Kozhikode biryani and originates from Kerala. It stands out from other biryanis due to its rice, a thin variety called khyma that has a nice fragrance. Despite a little chili powder along with other spices, fried onions added keep the meal mild and sweet.
Memoni Biryani
If you love spicy food, you should have this biryani. Created in the Gujarat and Sindh region, it's made with lamb, yogurt, fried onions and potatoes. Its spiciness comes from a generous amount of chopped chilies added, so you better have some water nearby.
These are just some varieties of biryani you may come across. Different restaurants serve different variants. Check the menu before calling home delivery for Indian food in NYC and enjoy the winter holidays.