Basic Manicure Services- What Should Include in Your Next Manicure Package?
Posted by sohonailsnyc on December 17th, 2019
Our generation loves those beauty salon sessions to the core. Whether it is a manicure, pedicure, or any other pampering session, nobody is going to skip it anyway.
Today's salons offer a myriad of skin treatments promising heaven. From which, manicure, as an ultimate beauty treatment, is a technique to prettify fingernails and skin.
Salon's offering basic manicure services take good care of nails and hands. These services include everything from beautifying hands to shaping nails. To improve the texture and health of your hands, a manicure is the best of all techniques.
Basic Manicure Services – A Walkthrough
Manicure is not only about cleaning and polishing nails; it also includes relaxing and feel-good features. The professional manicurists play with pressure points on the hands to make it a relaxing session.
Treating your hands and nails with manicure massage techniques is an incredible idea to keep things perfect.
Here, we discuss some services that your next manicure package should include.
Firstly, you have to dip your nails in aromatic soapy warm water. This will make the fingertips, nails, and cuticles soft. It is also necessary to slough off the dead skin.
Soapy water removes the oils from the nails and prepares cuticles for final cleaning. Your next manicure package should include nail cleaning with warm aromatic water for healthy and good looking results.
Secondly, the process moves to trim and shape the nails. You need to decide on what nail length you 're comfortable with. Starting from trimming lightly to shaping nails with appropriate tools, the process continues.
Whether you want an oval, square, oval-square, or any other special shape, the expert manicurists offer everything. The trimming and shaping session is included in the basic manicure services.
Cuticles need to be trimmed and appropriately shaped for better nail growth. It is also necessary to keep nails happy and healthy.
Shaping cuticles is crucial to soften the hardened skin and enhance nail growth. Caring for cuticles also allows the nails to shape better.
Cuticles need to be pushed back for faster nail growth. Most manicurists follow this step before shaping the nails for better shaping and trimming.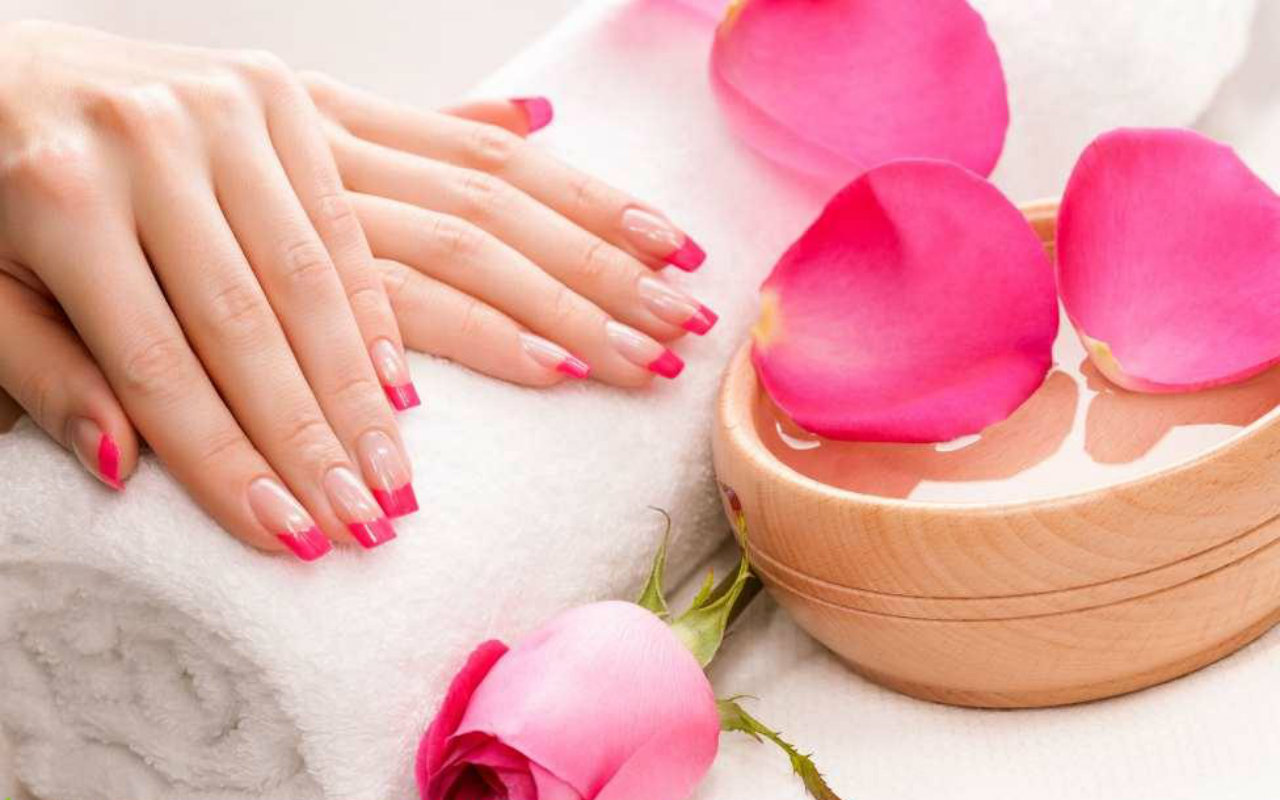 Just like the foot and body massage, there is a hand massage application to increase blood flow in fingers. Massaging is done for relaxation and improving blood flow.

Manicurists use various creams and oils for this application. Mostly, natural oils are used for healthier results. Your manicure services should include hand massage for sure.

Every manicure session includes this application without any doubt. No salon skips this function.

Once the trimming, shaping, and massaging sessions are done, a base coat is applied to the nails. The base coat protects the nails from staining. That's why one should always choose quality nail polish for the base too.

You can choose the color of your choice. Two or more coats are applied for better coloring and finishing.

Wrapping Up

There you have it!

When it comes to getting quality basic manicure services, choosing only the reliable salons is recommended. So, get your nails done today, and keep your nails healthy & beautiful for long.

Also See: Manicure Services, Basic Manicure, Shaping Nails, Next Manicure, Shaping, Services, Nails



Get Paid to Write Reviews!

BravoCoin is a review app that pays its community for writing & rating reviews of restaurants, hotels, services, movies, video games & more. Signup and claim 10 FREE Bravo coins!