Augmented reality apps that you should know about
Posted by John Michael on December 19th, 2019
Augmented reality is a new way of seeing the world. You can also say that it's an interactive experience of real-world environments enhanced with computer-generated objects. With the invention of cameras and gears and the Smartphone app, augmented reality is getting famous among people of all ages. Augmented reality apps are helping people in their daily life.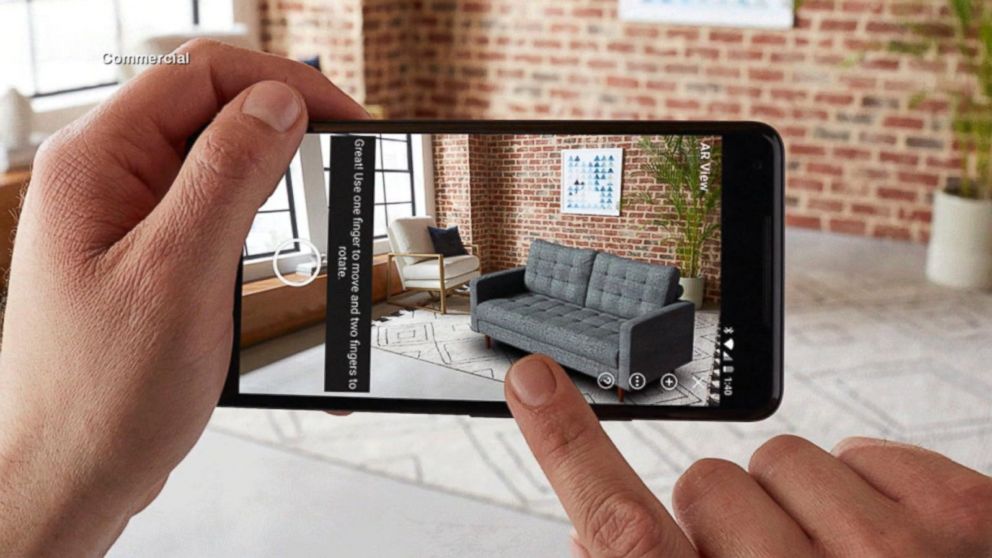 Augmented reality has many surprises and unconventional ideas for augmenting the real world.
According to research, more than 80 million people are engaging with augmented reality apps every month. Now, in 2020, AR is growing rapidly. More companies and brands are looking forward to engaging with augmented reality to develop their own sophisticated technologies.
DecorMatters
DecorMatters can help you to create your dream home, which is actually an augmented reality app. This app is perfectly suitable for interior designers, furniture stores, and decor lovers. It gives facility to their users to share their ideas with their friends. These virtually scaled 3D images can help them to décor their houses and measure room dimensions with the help of AR technology.
BooksARalive
Do you think kids find it hard to read a book? They might also call it boring. However, with the help of BooksARalive, kids will find it more interesting to interact with books and images. They will also read the books again and again, unlike traditional books.
SketchAR
Many people want to draw, but they can't. SketchAr is the first drawing assistant. It uses augmented reality, machine learning, and neural networks. This AR application can help to draw virtual images on paper, walls, or canvas. This app lets the user trace the lines from your mobile phones. This app can also be used with AR-glasses. Furthermore, it can help them to interact with high-definition holograms.
YouCam Makeup
This AR app has changed the way to make up, or you can say that it is a revolution to make up history. You know the time when you try hundreds of shades at the market to buy a suitable lipstick or eye shadow. YouCam Makeup is a smart cosmetic kit that allows the user virtual makeovers with the help of facial mapping technology. This app also helps its clients to buy online makeup that they love by applying virtually.
Air Measure
Air measure is an AR app that can help you to measure everything everywhere. This application contains 18 different tools. So, according to the need, you can pick the right tool. For example, if you want to measure the floor, you can choose the right-footer to measure the floors. In the same way, to measure the furniture and walls, you can pick the right tools. This app has made life easier. The best thing is that it's a free app. To buy a perfect TV according to your space, you can place the 3D and 2D trajectory.