A Spa-ctacular History Lesson on Spas
Posted by Radmin on December 27th, 2019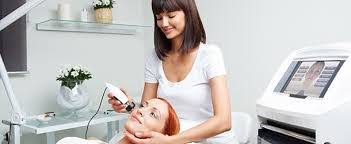 Spas aren't just a place for R&R; they're also at the forefront of the health and wellness movement. These places help people maintain a balanced body and lifestyle. If you've ever wondered about how they came to be, here's a brief history:
Origins of the Term
The word spa came from a town in Belgium, which has existed since Roman times. Its use can also be traced to the 1300s. The people drank water from a special spring called "Espa" to cure illnesses caused by iron deficiency.
Ancient Times: Cleansing the Soul and Body
In ancient times, bathing was a popular way to treat illnesses. Many cultures, including the Native Americans, Babylonians, and Egyptians, believed that doing it in a specific place leads to spiritual and physical purification. Because of this, people would travel far and wide to find somewhere that can cure their ailment.
The Ancient Greeks wrote some of the earliest descriptions of Western bathing practices and provided the foundation for modern spa procedures. They built luxurious bathing palaces, dating back to 2000 BCE.
The Romans, later on, emulated and surpassed these practices. With more modern technology, they built bathing houses that were easier, safer, and cheaper than their Greek counterparts. These places became a center of social and recreational activity.
16th-18th Century: Baths for Kings and Queens
At the beginning of the 16th century, most upper-class Europeans didn't like to bathe because they felt it was a lower-class activity. This attitude changed as the years went by, and they began to see it as a way to restore health.
One of the most notable people to take up the practice was Anne, the Queen of Great Britain. In 1702, she traveled to the Roman baths in Somerset and spent a spa day there. Later on, more of the aristocracy followed in her footsteps, and it became the social capital of England. And, in the 18th century, physicians across Europe promoted the medicinal uses of spring water, increasing its popularity further.
18th-20th Century: Rise of the American Spa Day
When Europeans traveled to America, they brought with them the knowledge of water therapy. They eventually found the hot and cold springs in the area, with the help of the Native Americans, and created spa treatments. As it gained popularity, the businesses started building hotels to accommodate their patrons.
The industry only grew after the American Revolution. One of the most popular establishments had at least 500 rooms for accommodation in 1821. They also offered other services, such as swimming, fishing, and horseback riding.
In the 20th century, establishments started taking a more scientific approach. They began offering hydrotherapy for circulatory conditions, nervous disorders, and skin diseases, alongside other recreational activities.
Now, in the 21st century, they've spread across the country. They're not just confined to baths, either. You'll find aromatherapy, body wraps, massages, and waxing services as well. And, most establishments also use medical spa management software to give you a more convenient and fulfilling experience.