How to Ensure Success of Your Small Business
Posted by Radmin on December 27th, 2019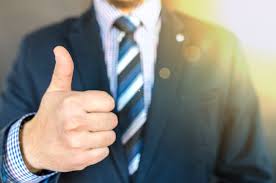 There's quite a bit that goes into ensuring the success of a small business. It can feel like a daunting project but with initiative, proper research of what it entails, a marketable product or service and adaptability, anyone can make it work. Four ways that this can be done is through creating a product that consumers will want or a service that is needed, obtaining legal advice to make sure that you're operating within the confines of the law, having an accounting plan, and marketing your brand.
Product or Service
When deciding to start a small business you may be wondering what you'll sell. This can be a service or skill that you have such as cleaning homes, art design, carpentry or plumbing. You can also sell products that you make such as art, food products, household items or clothing.
Legal
To make sure that you're starting and operating your business under your state and local law it's important to procure a knowledgeable professional who can help you with the legal aspects of a business. Although the subject matter is not the most exciting, it's critical to maintaining the business. There are few things you need to consider outside of the more expected tasks such as picking a name and registering said name. You'll need to decide on whether you'll be an LLC, an s corporation or a c corporation. You'll be required to obtain a federal tax ID number and if you'll be employing staff you'll need to learn state and Federal laws about taxes, discrimination laws, insurance, workers compensation, and wage requirements. You'll also need to obtain your business permit or license depending on what you'll be offering to the public and you'll also likely need to register a trademark in order to prevent another company or person from copying your business name or stealing your product idea.
Accounting
You'll need to lay out a budget that will account for things such as payroll, supplies and other operating expenses. You'll need to open a bank account under the business name, hire a bookkeeper or utilize a bookkeeping system, procure a payroll system or hire a company that handles this, research your local sales tax and determine how much you'll pay yourself. This may sound complicated, so many small business owners seek out the assistance of a qualified and licensed accounting professional.
Marketing
As a small business owner, you'll need to properly market your product or service. Depending on the type of business you'll start you'll need to look for professionals who can help you in areas and who have experience as an email marketing reseller or a history with white label email marketing. These professionals can help you pick out the best ads to post on social media, adds to show on YouTube, put in print ads and in other areas such as TV and radio. Through proper marketing, you can acquire new clientele and boost sales.
If you plan and research accordingly, you can make the project of starting a new business much easier. One of the best ways this can be done is by procuring skilled professionals who can help in areas such as the law, accounting or as an email marketing reseller.