Why mobile cranes are preferred for most of the construction sites?
Posted by Mantikore Cranes on January 8th, 2020
Building and construction is the primary industry that is giving its significant contribution to infrastructural development and modernization. You can see around the creation of solid sky mounting residential and commercial buildings, roads, and streets. The construction of a building or infrastructure requires heave lifting of materials such as concrete, steel, bricks, and iron, etc. that construction engineers or project managers fulfil with the use of mobile cranes which are a preferable choice for many small to large-sized development projects. The use of lifting machines is undoubtedly useful in these plans as manual labor can only lift small objects since workers are restricted to lift and transport hefty objects so many construction managers consider mobile cranes for hire in order to make the process fast, smooth, and result-oriented by using these powerful machines.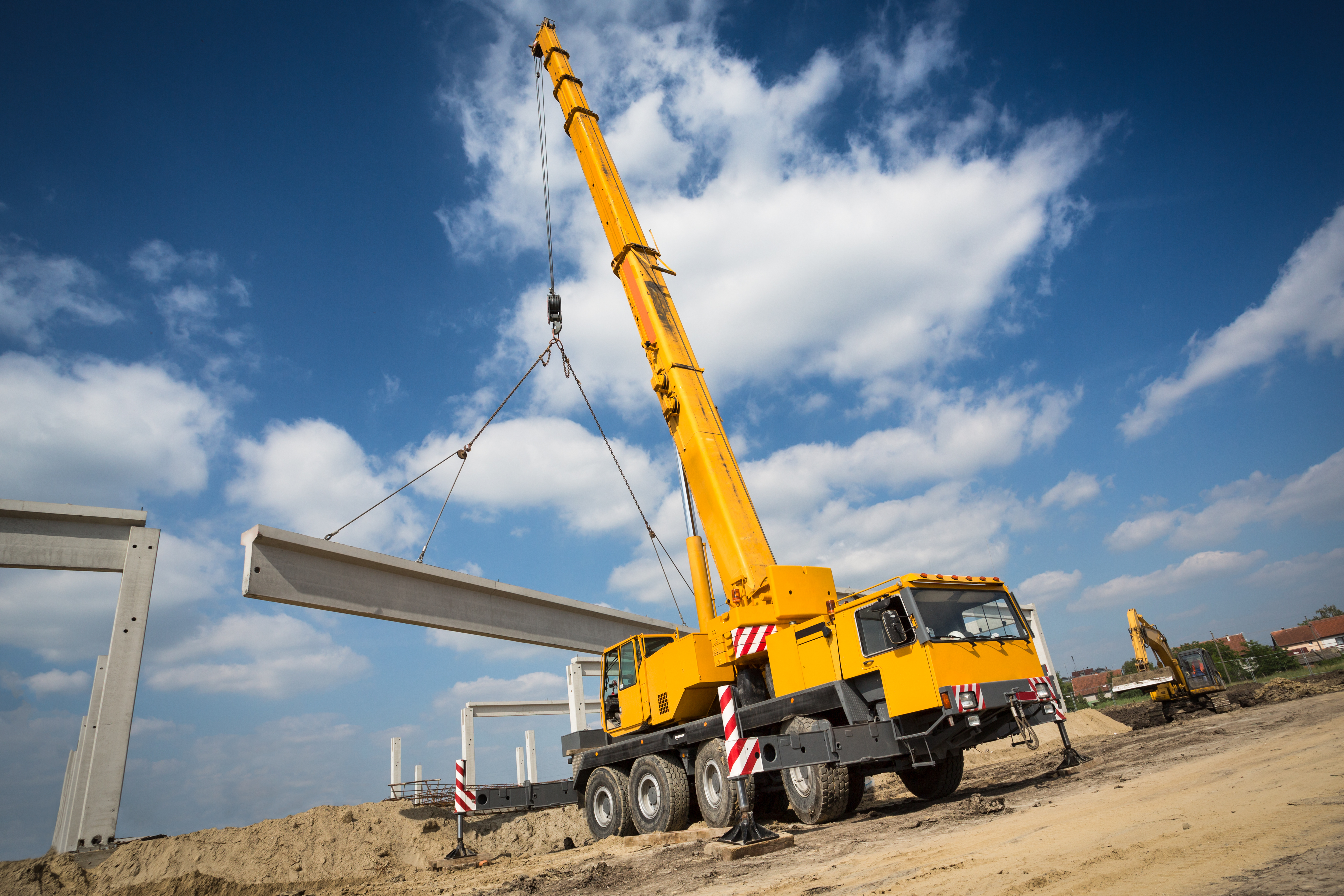 The construction industry is striving to deliver the best possible results, and the mobile cranes are offering considerable benefits to this trade. So if you are related to this industry and are engaged in a construction plan, then you must take a look at the impressive benefits of hiring the truck-mounted mobile lifting machines.
Suitable for heavy lifting:
However, the size of these cranes is smaller than traditional cranes, but these machines are ideal for heavy lifting. These cranes are well equipped with the power-oriented tools to lift the material to any height and can suit your needs regardless of the size of the construction project. These cranes run on the hydraulic power and are highly efficient to move and lift material from one location to another which will reduce the need for manual labor and save your valuable time, cost of operation, and will also help you to complete the project within the projected timeframe.
These cranes require little space:
Previously, the big construction sites have large space and setting-up big cranes was not an issue but these days there are limited construction areas especially in big cities that require flexible machines that can serve for lifting and transporting of material with ease. So the idea of mobile cranes for hire is suitable to fit for the need for a restricted construction space as these machines require less space than bigger cranes for smooth and fault-free operation. These are the truck-mounted cranes that can quickly enter into the construction sites and can transfer construction equipment from one place to another and can lift it to the specific height.
Not consume much time while setting-up:
A mobile crane can serve you in emergencies when you find an urgent need to lift or move the material inside or outside the construction site. It does not require much time for set-up, unlike traditional cranes and can serve your needs with the quick operation. By using these cranes you can get a huge amount of time to do the actual work on the construction site which will enable you to monitor each process and you can check the quality of the work to provide with expected returns to the building owner with timely and excellent construction.