Three Ways Blockchain Smart Contracts Are Revolutionizing Healthcare
Posted by oodles blockchain on January 13th, 2020
The benefits of using smart contracts in healthcare are becoming more widely understood. At Oodles, our experts believe that blockchain healthcare solutions with smart contracts can bring various positives in the industry. In this blog, we will analyze the role of blockchain smart contracts in the healthcare industry.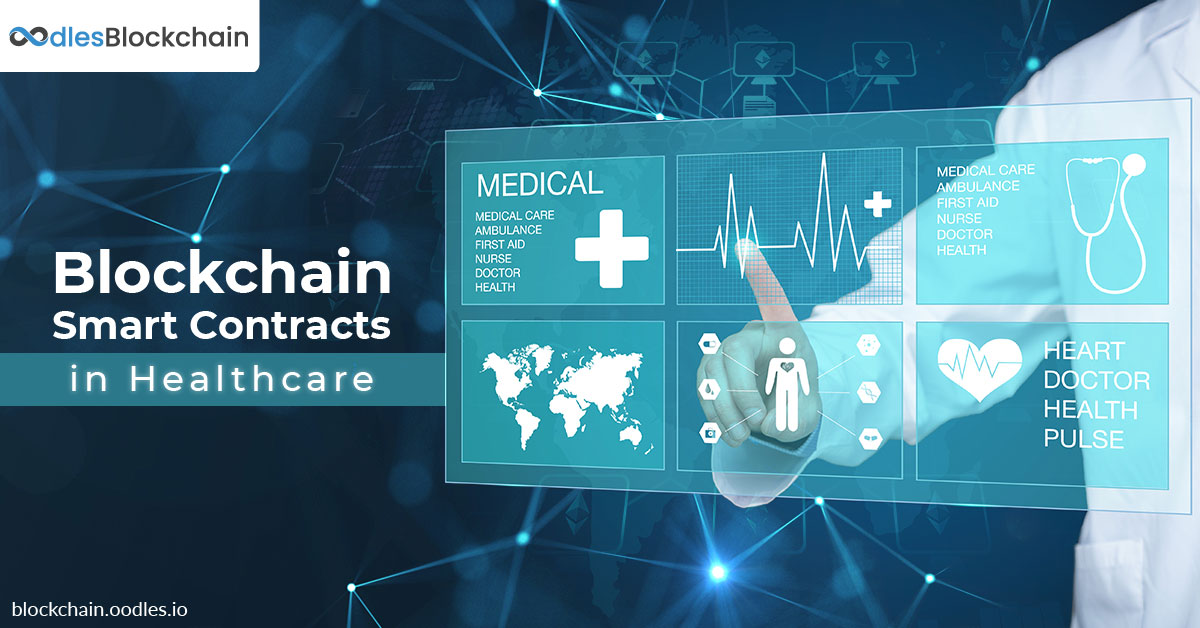 Blockchain Smart Contracts
One of the most powerful use cases for blockchain lies in smart contracts. The security and safety of blockchain technology make smart contracts and their digital agreements suitable for any domain, including healthcare. With the increased number of patients needing medical care, there has been a significant strain on healthcare providers.
Managing patients' health information, records, and data have become a large task for many practitioners. Additionally, there have been many cases of fraud due to the vulnerability of the outdated systems currently in use. These issues cannot be solved by practitioners alone. This is where smart contracts come into the role.
Smart Contract-based Health Insurance
Smart contracts can be used daily in health insurance and could reduce many inefficiencies in the current system. If patients use smart contracts to buy their insurance, all details of their policy will be automatically secured in their patient profile. This is then stored on the blockchain – a safe and secure ledger that is less prone to hackers than a traditional database.
They could also eliminate the stress involved in having to file lengthy insurance claim forms. If an insuree was to go through a medical procedure that is covered by the insurance policy, the smart contract would be automatically triggered. This means that the money from the insurance company's account will go straight to the hospital. This automation cuts out any delays and hassle and allows for correct payments of medical services. In turn, this would speed up all transactions between parties and ensure the procedure does not get delayed.
Smart Contract-powered Health Records
Blockchain smart contracts allow records and information to be stored on a digital ledger. This means if a patient was moving from one hospital to another, they would be able to do so with ease and without having to fill out numerous forms. Records can then also be viewed by the patient's preferred physician on the blockchain network.
Hospitals and healthcare companies rely on a number of databases filled with patient information. However, these can be too restrictive to allow for the sharing of potentially life-saving insights around the globe. Without blockchain and smart contracts, this information may take a long time to reach the recipient and could potentially be hacked.
If health records were kept in a smart contract and stored on the blockchain, that information would be available to hospitals and research institutions everywhere. With sufficient adoption, an individual could walk into any hospital in the world for treatment, and if they produce their private key, the hospital would have access to their information in a heartbeat.
Read More- Three Ways Blockchain Smart Contracts Are Revolutionizing Healthcare