Is The Car Dealership Avoiding Lemon Laws?
Posted by Young & Young APC on January 29th, 2020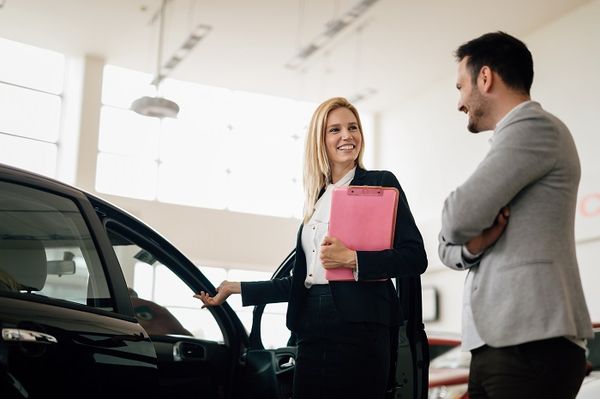 Consumers in California should not have to worry about whether the new car they buy is defective. Unfortunately, there are times when faulty vehicles are sold to drivers and then not properly repaired by the dealer or manufacturer. Californians are protected by "lemon laws." At Young & Young APC, lemon law attorneys in Los Angeles are here to help anyone who has purchased a defective vehicle and is struggling to get the dealer or manufacturer to fix it.
HOW COULD A DEALER AVOID LEMON LAWS IN CALIFORNIA?
Lemon laws in California are designed to protect the consumer. However, dealers and manufacturers will do what they can to avoid costly replacements. We want to bring to attention a strategy that may be used to avoid lemon laws.
A "goodwill repair" sounds like a nice thing, right?
Maybe not.
One California man needed a warranty repair on his Tesla, so he brought it to the Palm Springs Tesla Service Center. When he received his bill, he noticed that the repair had been classified as a "Goodwill – Service" as opposed to being labeled as a "Warranty – Service." This, despite the fact that the repair was something covered by the warranty – a requirement for lemon laws to offer protection for consumers.
Why would a dealer choose to label a repair like this, and why should it matter to the consumer?
One possible reason that a dealership would label a repair as goodwill instead of as a warranty repair is that they are trying to avoid lemon laws. Under California lemon laws, dealers and manufacturers are allowed a "reasonable" number of warranty repair attempts before a vehicle is considered a lemon and they have to replace it. This is costly for a dealer in the manufacturer. Labelling they repair as a goodwill service as opposed to a warranty repair is one possible way to avoid the repair becoming one of the "reasonable" attempts at a fix.
The story was first mentioned in an electric vehicle online magazine and has since gained traction as other Tesla owners describe similar situations. Tesla has a history of faulty vehicles. While they may be at the forefront of new technology, they need to be upfront about repairing and replacing vehicles that are defective.
THEY ARE READY TO HELP WITH YOUR CASE
If you or somebody you care about has purchased a defective vehicle and is struggling to get it properly repaired by the dealer or manufacturer, contact an attorney today. You may be protected by California's limit laws, and they are ready to get to work on your behalf. At Young & Young APC, the goal is to secure the following compensation for you:
Repayment of the down payment made

Repayment of monthly payments made

A full loan payoff

The costs of any repairs, towing, or rentals you paid for
They will even work to ensure you receive a vehicle that is substantially similar to the one that is defective if that is what you desire. When you need a Los Angeles lemon law attorney, you can contact Young & Young APC for a free consultation of your case by calling 833-536-6600.