5 Tips on Appropriately Placing Your Security Camera At Home
Posted by James Spencer on February 4th, 2020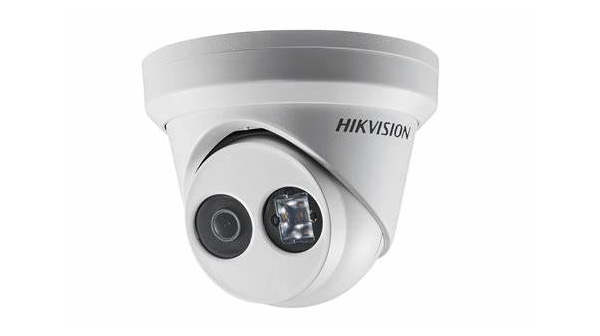 No matter what type of security camera you choose for your home, its efficiency is greatly determined by where you put it. So, it goes without saying that properly placing these security cameras is highly important, especially as present-day thieves and vandals are getting smarter with every passing phase.
For optimal protection of your property, look to consider these areas for installing your security camera!
Your Front & Back Door:-
37% of burglars get in through the front door, while 23% of them invade your house from the rear door. Keeping in mind, these stats, you should place quality in both these areas. Position it at a second-floor level to prevent these burglars from knocking it down or tampering with its wiring.
At Off-Street Windows:-
Statistics show that approximately 33% of burglars break into a property through the back window, mainly which is away from the view of the street. This is a smart move on their part as it does decrease their chance of getting caught with no one to stop them.
You can prevent this by adding a camera to the off-street window. It will give you a clear view of whoever tries to get in through this window and will keep your home safe from such unauthorised entries.
The Garage & Backyard:-
Installing a top-shelf camera outside the house to monitor the backyard and the garage will help you keep tabs on whoever gets in and out of the house. It also allows you to keep watch on the kids' activities, neighbours passing by or potential trespassers.
As for the garage area, having a camera positioned there will let you keep a close eye on all existing hardware tools, bikes, grills, sporting equipment and other important stuff. This is very useful if your garage is detached. Adding this surveillance technology assists you to stay connected with it, at all times.
The Common Areas:-
You should look to install quality surveillance cameras in common gathering areas such as the living room, kitchen and other places to keep an eye on whatever goes on. For single parents, this is one way to keep a close eye on whatever their kids are up to, what mess their pets are making if the sitter is managing them properly and if the cleaners are doing their tasks diligently.
Also, prioritise rooms which have large-sized ground floor windows. It will allow you to see if anyone is tampering with them or trying to use it as their escape point.
Main Hallway & Stairway:-
Do consult with a notable supplier of quality CCTV camera in Perth and set it up in the stairway and main hallway. This will make the area more difficult for someone (or rather anyone) to get past it undetected. Also, if someone does try and get in through the bathroom, bedroom or any other blind spot in your house, they will still be captured on cam if they move around the house.
So, there is no escape for anyone who breaks in with the ill-will of robbing your stuff.
Now that these aspects are clear discuss your requirements with a reputed security provider for top-shelf Security Cameras in Perth for your home sweet home. Their representatives will surely suggest you options which will help you achieve optimal protection for your property.
Resource Box: The author… is a reputed security provider for top-shelf Security Cameras in Perth for years. And having a wide variety of quality CCTV cameras in Perth, the author caters to the needs of both residential and commercial sectors.