Basic Things You Need to Know About a PMO
Posted by Radmin on February 7th, 2020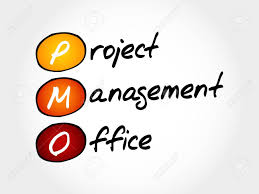 A project management office (PMO) is an internal or external group that helps any company set, maintain, and ensure that high standards are reinforced across the organization. They assist businesses in delivering what stakeholders expect of them. They streamline processes, monitor projects and programs, and make sure they return satisfactory results at all times.
Running a successful enterprise is easier when you have trusted agencies handling the crucial aspects of your operations like monitoring and process improvement. It's a great idea to consider these advancements as you try to propel your company forward. But, before you dive in, learn about the basics of PMO first so you can figure out whether it's a good match for your business model.
What Are the Roles and Responsibilities of a PMO?
Ultimately, PMOs help companies reach their business goals and minimize possible losses. They provide these enterprises with long-term support that allows them to adapt to shifts in the industry. They also define best practices and standards and ensure that employees are consistently adhering to them. One of their most important roles is training mentors, coaches, and managers to guarantee that they're all aligned with the strategies necessary for the company's success.
Since different companies operate in their own ways, they also require specific levels of support. Depending on the industry they belong to and their end goals, their business needs could match any of these 3 types of PMOs.
Supportive
This type of PMO provides companies with assistance only when needed. They will offer ideas and suggest best practices to follow but will ultimately let the business operators or owners decide whether they'll accept them or not.
Controlling
This is the most popular type. This PMO operates with limited control over an organization. It handles reporting and gives its clients procedures and templates to use while the company retains ownership of other processes. It's common for enterprises to outsource daunting tasks to these service providers while making sure that more sensitive projects and programs are managed internally.
Directive
This variation allows PMOs to take the wheel and propel the organization to success. It's where control over protocols are outlined and decided by the management agencies alone, sort of like a process take-over without transferring ownership. This is normally used in high-risk environments that require tight regulations.
PMO or project management offices help companies prosper and employ exceptional standards that guarantee their success. But, keep in mind that it has to match your specific business model. Otherwise, you could end up with more issues than you originally started with. There are several service providers to choose from. Discuss your goals and your expectations with them so they can better assist you.