Concrete Deterioration: Types, Causes, and Prevention
Posted by Radmin on February 11th, 2020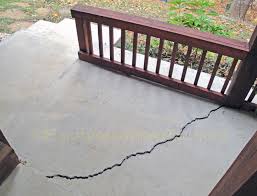 The durability of concrete is the number one reason it's the most popular and widely used construction material everywhere in the world. But, different building techniques, exposure to extreme conditions, and other factors can deteriorate it. The following are the common types of cement damage, reasons they happen, and how to prevent them.
Cracking
Cracks are inevitable. They form for many reasons, such as lack of control joints, excess water in the cement mixture, or insufficient curing. Disproportionate ingredients and unsuitable sub-grade are also the most common causes of this issue.
If they're becoming a safety hazard, it's the best time to intervene by rebuilding or replacing the surface. When it comes to concrete repair, fast-setting products are one of the most reliable solutions.
How to prevent it: Use less water in the cement mix. This will avoid the rapid evaporation of moisture so the surface will achieve its maximum strength.
Crazing
Crazing is a phenomenon that produces a network of fine shallow cracks on the top surface of the concrete. This happens because of the rapid hardening of the cement mixture, incorrect ratio of ingredients, or insufficient curing.
How to prevent it: Moisture maintenance, subgrade dampening, and proper curing can help in the hydration process of the mixture. Not using a steel float will also prevent this issue.
Blistering
Blistering is the formation of bumps on concrete. Though the nodules are small (usually dime-sized in diameter), they may grow up to three inches or more. This happens when the air in the cement gets trapped and can't break out of the seal during the finishing process.
How to prevent it: Use a good proportion of concrete mix and water. Reduce evaporation by using appropriate techniques for placing and finishing.
Spalling
Spalling happens when cement is exposed to freeze-thaw cycles. When water gets into the concrete pores, freezes, and then thaws, the surface will create pressure that leads to flaking or chipping.
How to prevent it: Keep the cement mixture dry. Then, give it time to cure properly.
Dusting
Chalking or dusting is the formation of powdered concrete. This happens because of excess water in the mixture. The liquid will bleed and lose particles, like sand, will rise to the top of the surface.
How to prevent it: Use a low slump cement mix to achieve a solid surface with good wear resistance.
Most vehicle and foot traffic occurs on driveways and stairs. Since they're essential to every property, homeowners must take action at the first sign of cement issues. They should hire experts in concrete repair to help solve their problems.