Launch an on-demand app business: Tips to achieve success
Posted by Jennifer Atkinson on February 14th, 2020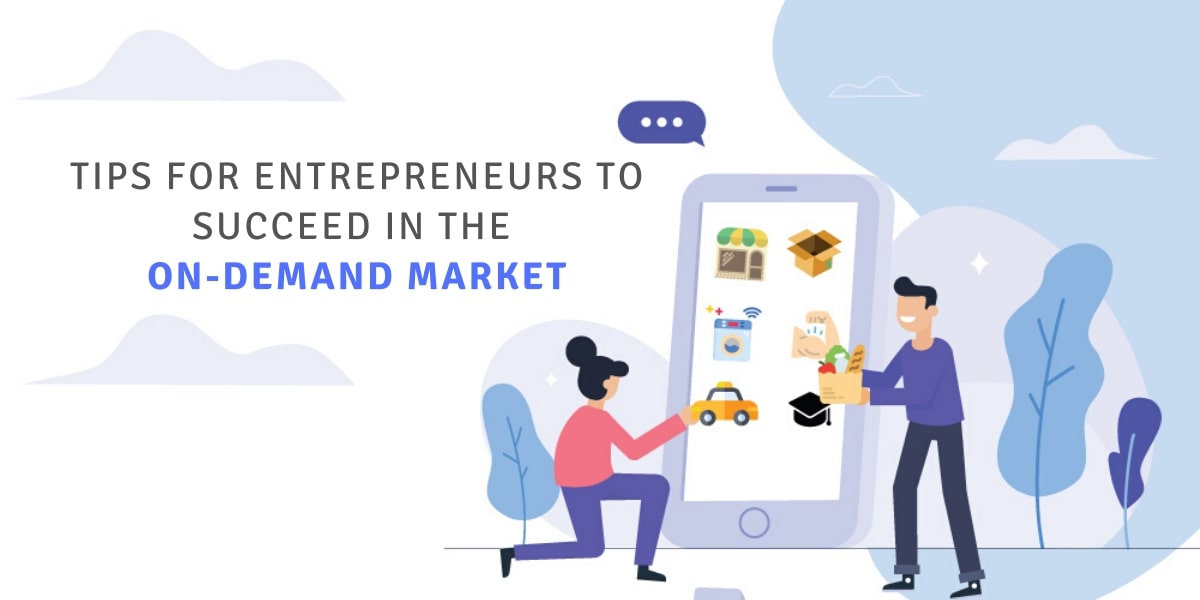 The on-demand market is gaining tremendous response among the general public, and they find mobile apps to be convenient to take care of their daily needs, including food delivery, car rental, and more. The rising number of mobile users and the massive growth of the sector has led several companies to develop on-demand apps for their businesses.
Why are on-demand apps so popular?
The on-demand applications have features that make the order placement process of users easy. The crucial features that led to the popularity of these apps are:
GPS-enabled real-time tracking to find the location of service providers and users at the same time.


The integration of multiple payment modes allows the users to pay with the method of their preference and eliminates the need to carry cash all the time.


In-app chat options let the users connect with the service provider without disclosing their contact details, ensuring their privacy.


The ratings and reviews system allows users to choose the service providers with ease based on the feedback of other users.


Statistics provided assists the service providers to track their business operations under one roof.
Tips to help entrepreneurs succeed in the on-demand market
If you are an avid entrepreneur and looking to set up your own business, you should take a shot at developing an on-demand app business. Here are a few tips to help you accelerate the success of your on-demand app business.
Conduct a thorough market research
Before setting up any business, it is vital to research the market to understand the needs of the target audience. The on-demand market is not an exception to this case. Perform intense market research and get to know the requirements of the end-users. Also, study your competitors to understand their unique selling points. It will help you come up with an on-demand service that stands out from the crowd, earning you increased ROI.
Offer quick and efficient services
The on-demand market is all about how fast you provide the service to your users. Hire a competent workforce and possess an ample amount of resources to take care of the needs of your customers. It will make your users prefer your business over your competitors.
Secure the data of your users
Enable two-way authentication process to keep the data of your users safe and secure. It will make your users trust your business, earning their credibility.
Provide cost-effective services
Users will always prefer businesses that offer extra value to the money they spent. So, make sure your services are cost-effective and offer them something more than other companies operating in your niche.
Conclusion
With the points mentioned above in mind, your business can easily top the on-demand market. If you are all set with your business model but do not know how to go about it, do not worry. We have got you covered. Several app development companies offer on-demand app development services at reasonable costs. You can opt for the service of one such company to get the app for your business developed.
If you have multiple on-demand businesses but do not wish to get into the hassle of managing multiple mobile apps, we have a solution for that too. White-labeled Gojek clone app solutions are available in the market to enable you to manage various on-demand services under one roof. From food delivery to housekeeping services, you can offer a wide range of services with a single multi-service application.