How to Create a Website That's On Brand
Posted by Radmin on February 15th, 2020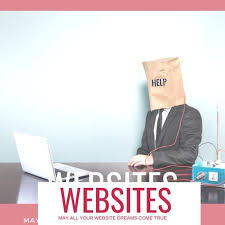 As any business or marketing-savvy person knows, a website is one of the best tools in promoting and running a company. It serves as a window that a potential customer can look into to find out about what the establishment has to offer. Aside from acting as a catalog for products or services, an online profile can help owners in widening their reach, increasing their client base, and boosting their sales.
But, it's not as simple as setting up a page and launching it on the Internet for people to find and explore. Even though you're behind a screen, you'll still need to put your best foot forward to get your viewers to pay attention to your brand and remember it. This is where branding comes in. It's the practice of making your products and services stand out from the rest, creating a memorable impression on your customers.
Here are a few tips that'll help you create a website that's true to your brand.
Be Authentic
Before you take a deep dive into design elements and schemes, take a step back and think of what your business is all about. If you're working with a website builder or reseller, they might ask you about the company's story, values, principles, and mission and vision statements. They may also look for things that set you apart from the competition.
All of these details are like the building blocks of a brand. It's a human and relatable identity that makes people want to engage with it. And, since they'll learn more about it, they're more likely to trust the company.
Keep It Simple and Straightforward
Now that you've got a brand, it's time to translate it into design elements. For this task, you might want to start with a logo, which is one of the first things that viewers notice on a page. If you can't think of an image that perfectly captures what your company is all about, try asking a designer for help. You may also incorporate a slogan into it so that customers will get what your business does right from the get-go.
The next order of business is choosing a color scheme. This requires a lot of careful thinking because various hues can evoke different emotions and subconscious thoughts. For instance, green gives off a cool and calming vibe and often makes people think of the environment and good health. This makes it perfect for products or services that are eco-friendly and related to well-being.
Meanwhile, orange is a bright and attention-grabbing color that's bursting with youthful energy. Many sports teams, toy stores, courier services, and comfort food-centered cafes and restaurants use this color. But, don't forget to balance tones out to keep your viewers from being overwhelmed by your page.
As for the layout, it's best to go with something easy to navigate. Organize your content and keep them in appropriately-labeled tabs. Keeping them scattered throughout the page will only confuse visitors, making them think that the company isn't as efficient or businesslike as it wants to be.
Connect With Your Audience
After you've set up the page online, you have to follow a strategy to keep people interested. Upload content, like blogs and product or service updates regularly. It's also a good idea to have the website builder or reseller put an ask box or comments section somewhere on the site where customers can give you feedback. Aside from getting ideas on how you can improve, it's a good way to let clients know that you genuinely care about what they think and feel about your business.