Symptoms of Post-Traumatic Stress Disorder
Posted by Radmin on February 16th, 2020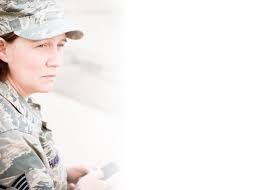 When a person experiences or witnesses a terrifying event, they may develop post-traumatic stress disorder (PTSD). It's a mental health condition that can lead to other issues, such as depression, anxiety, and suicidal ideation. Here are some of its symptoms:
Changes in Physical and Emotional Reactions
A person with PTSD may have outbursts of irritability, anger, or aggressive behavior. They may seem closed off and distant or easily startled and frightened. They'll also have trouble sleeping and concentrating.
The patient may feel an overwhelming sense of guilt and shame over what happened. They'll become self-destructive, always picking fights, drinking too much, or driving too fast.
Avoidance and Emotional Numbing
When a person experiences something traumatic, their first reaction will be to try not to think about it. They'll block out any thoughts or feelings related to it and refuse to talk about it. The patient may even actively avoid places or objects that remind them of what happened.
In extreme cases, they'll avoid all activities they once had an interest in and life in general. They'll numb their emotions so they won't have to confront their trauma, which can be dangerous.
Intrusive Thoughts and Memories
A person with PTSD often deals with intrusive thoughts. They'll have upsetting and recurring nightmares about the traumatic event. The patient may also show severe emotional distress or physical reactions when they're exposed to things that remind them of what happened.
Traumatic experiences are also difficult to forget. The patient may experience flashbacks, which can make them feel like they're reliving the event all over again.
Negative Changes in Thinking and Mood
A traumatic event is hard to deal with, and the aftermath can take over a person's life. They may have difficulties relating to other people and talking about what happened after going through the ordeal. Because of this, they'll feel detached from their family and friends and have trouble maintaining intimate relationships.
The patient will also feel helpless about their future and have negative thoughts about themselves and the world. In some cases, they may even experience memory problems, especially in remembering aspects of the traumatic event.
Dealing with trauma is difficult, but it doesn't have to happen alone. If you're experiencing any of these symptoms, let your friends and family help you. There are also various PTSD inpatient treatment centers across the country. They have highly qualified professionals who are trained to give all the assistance and support needed.