HOW IS SAFE TO SIT ON THE INTERNET?
Posted by pamelapatterson on February 18th, 2020
Today, the Internet is teeming with various viruses and scam tricks. So novice users to use the Internet is very dangerous. The danger will be that you can harm the computer or even be cheated on money. I would like to give a couple of tips to novice users so that using the Internet is a routine for you. How to surf the web safely?
1. Antivirus
Of course, you must have an antivirus installed. Antivirus is a program that is designed to detect various viruses, as well as prevent them. There are so many different antiviruses that will protect your computer well. These are Kaspersky, Avast, Doctor Web and NOD32 Of course, there are many others, but what specific antivirus to choose is at your discretion.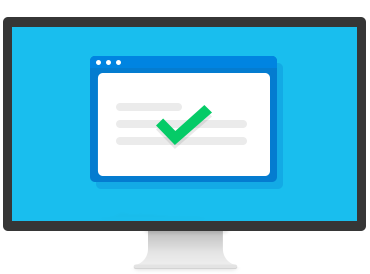 2. Avoid scam sites!
It happens that you go to the site, and in order to download any file, you need to send an SMS in order to get the activation code later. In most cases, it will be a hoax, you will only lose money. Try to avoid sites of this type, and do not believe such requests. How to safely surf the Internet? Modern browsers, have the function to warn the user when he tries to visit a site that spreads viruses. Try not to ignore warnings; there may be a chance that the site is really infected.
3. Use VPN
Public networks have become too dangerous for the average user - everywhere hackers, attacks and sniffers trying to steal your data. So why eat a cactus and cry when you can act wisely and use a VPN service?
Initially, VeePN technologies were developed so that corporate employees could connect to local networks of companies while at home. Nowadays, VPN connections are used mainly in cases where people want to hide their Internet activity from the prying eyes of strangers, thereby ensuring their online privacy and bypassing blocking access to content (both local and national). Other purposes of using VPN services include protection against hackers when working in public WiFi networks and bypassing geo-blocking of sites (to access content that is available only in certain regions).
4. Ignore suspicious messages!

It happens that letters come to the mail asking to go to the site or offer to download something. Do not go to such sites and do not download anything. Most likely it's just a hoax. It may be that such a letter was sent to you by a friend. Before opening, ask him what was sent to you.

5. Be careful before entering your data!

Before entering a site by entering your data, always check the address bar. It happens that instead of ok.com it says okk.com and something like that, and the site looks like a real one. Some inexperienced users do not notice this, enter data and then realize that their profile is hacked. I am 99% sure that in most cases this is a completely different site that was specifically created to steal accounts. But I will attribute 1% to the fact that the site can move to another address (redirecting the site). In such cases, the administration should notify you in advance.

Also See: Various Viruses, Scam Tricks, Novice Users, Most Cases, Site, Internet, Vpn