3 Habits That Can Help You Live Longer
Posted by Radmin on March 1st, 2020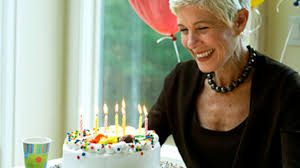 Your habits deeply affect your health and wellness. It's been proven that certain practices can actually help prolong your life. Here are a few that can keep your body in good condition even in old age.
Adapt the Okinawa Diet
The Japanese have an average life expectancy of around 83.7 years, the highest in all the countries in the world. They also have the most number of people over the age of 100. What's their secret? Many researchers believe that it's in what they eat.
Most illnesses and health conditions that develop as a person ages are related to their lifestyle choices. This includes how much and what they eat. Research shows that animals tend to live longer when their diet is restricted, which makes them consume fewer calories than usual.
Scientists believe that this is precisely why the Japanese live longer. Many of them have adapted the Okinawa diet, which involves increased vegetable and grain intake while making sure that fat consumption is at a minimum. This method significantly reduces their caloric intake. It may help a person keep off excess fat and avoid health conditions such as high blood pressure and cardiovascular problems.
Regulate Your Alcohol Consumption
Habitually drinking excessive amounts of alcohol is known to cause a number of health problems. It's been linked to conditions such as high blood pressure, liver disease, and even cancer. When this substance is processed by the human body, its by-product is acetaldehyde, a toxic chemical that can damage DNA.
Although heavy alcohol ingestion can damage your organs, moderate intake has proven to be beneficial. Wine, in particular, contains many antioxidants that can decrease a person's chances of developing health problems. Its positive effects can be observed in women who only drink one glass a day and in men who consume two. Consuming any more than that regularly is already detrimental.
Regularly Get Enough Sleep
Sleep is critical in maintaining your health. When you're in deep slumber, your body works to repair itself and normalize all cell activity. Research shows that people who regularly get less than 5 hours of sleep a day are at a greater risk of developing cardiovascular diseases. It also compromises their immune system, which makes them more susceptible to illnesses caused by viruses and bacteria.
Studies reveal that having a regular sleeping routine has contributed to the extended lifespan of people who are 100 years old and above. It's been observed that these individuals, who have strict schedules for waking up and going to bed, have decreased levels of harmful fats such as triglycerides.
These are just some tips that may help you increase your lifespan. Ask your doctor for advice about other habits that can contribute to human longevity.