Everest base camp hiking
Posted by krishna Dahal on March 12th, 2020
Everest Base Camp trek is a bucklist of every one but it was my top list. Standing at 8848m the higest point on earth. Mt everest is lies in north east direction of Nepal. Nepal is inbetween India and China (both are the largest country in the world).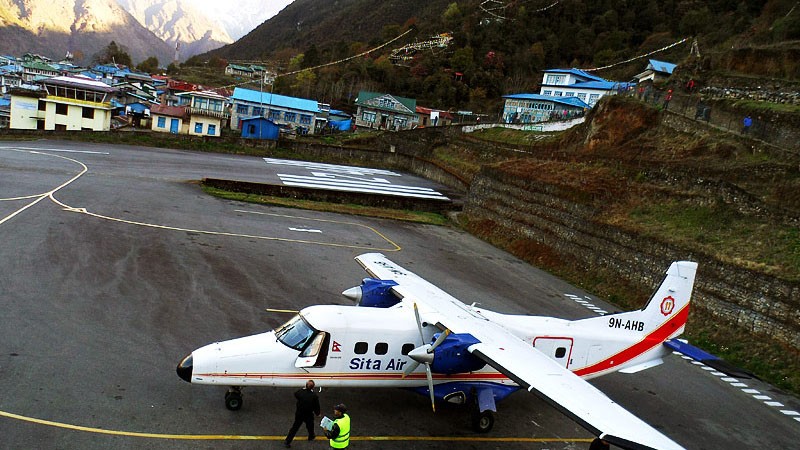 Everest base cmap trek start after the 30 minutes flight to Hillary airport in Lukla. The most exciting airport in the world. This is a dramatic flight always in the morning.
Everest base camp trek route-Fly to Lukla and trek to Phakding
Trek to Sherpa village of Namche Bazar. Visit the most highlight of Namche and its surrounding like Thame and Khumjung. After having well acclimatize day at Namche Bazar trek to Tengboche-Pangboche-Lobuche-Gorekshep and back to Lukla through the same route.
Everest base Camp trek accommodation: All the lodge along the trek route are well prepare and manage. All rooms are clean and comfortable. Most of the places are share bathroom. There are plenty of Guest house and lodge en route.
EBC trek food: Well, Nepal is here to change you but not to your to change it! Napalese food (boild rice, Dal soup, veg. curry, Chrispy Papad, pickle) are serve commonaly. Beside that there are huge range of food choice from continental to Indian food. Pizza, Burger and pasta are also common en route.
High altitude: While you are trekking under 3000m. No one can get altitude sickness (Namche Bazar-3440m). Above than this altitude you always have to understand your body. Having mild headache, lose of appetite, vomiting, dizzyness, disturb sleep are the symtoms of altitude sickness. If you catch by those symptoms, stop there for 1-3 days and you will be fine. Drink lot of water will help you to avoid the altitude sickness.
Everest Trek view point kala patthar (5545m), Khumbu Ice fall are the best scenic view point of the Everest Base Camp trek