Simplified View of Internet Censorship
Posted by Shirley Gifford on March 15th, 2020
In our century of instant digital data transmission, we can assume that the possibilities for obtaining information are very great, because with one click the user enters the Internet. Unfortunately, the authorities of many countries around the world are trying to limit external influences on the country's inhabitants and therefore block access to the network and censor Internet content according to some criteria around the clock and everywhere.
Let's see how this censorship can be done at the country - level side.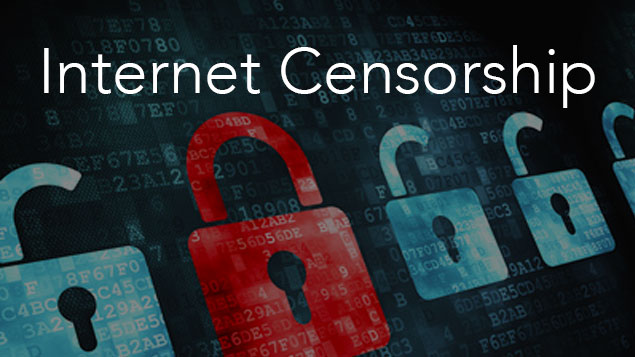 We all have heard countries who ban access to different services: from China to some countries during the "printemps arabe" where major revolutions happened in most of arabic countries . It all started with blocking access to major user-generated-content platforms (twitter, youtube, facebook, …). In fact, governments can do so by imposing some kind of control on all international internet gateways in their countries – every internet going through those gateways, they can filter out every traffic based on website address, IP address, protocols, type of content.
In fact, the number of internet gateway for one country is limited, the main challenge for an entity who wants to filter is to take control (or at least be able to monitor) those gateways. Internet technology has it that everything is following standards and protocols, though easing the filtering process. While some protocols can use different ports randomly, the main challenge for the censor is to filter the initiating connection.
So how does it work from your user point of view: initialy, you want to use the regular applications (skype, instant messaging, …) or go to regular websites (online mail laike gmail, yahoo, hotmail, …) or social media platforms (facebook, youtube, twitter, …) then try to use them as you normally do. You either see an error message stating that the access to the site has been blocked (well, at least if they are kind enough to inform you), or you see nothing happening on your computer …
While there is no one-size-fits-all solution for each problem you may be facing, it's always good to take the following precautions:
Setup your workaround measures while it's working. I can't stress it enough. Figure out how can censorship come to you (based on the articles I just wrote or based on other online ressources), and set and test the appropriate workarounds,
Test either of the following workaround:
using some web proxy and endure the ads served by those web proxy service providers. Be careful though as some websites aren't compatible with these implementations,
Moreover, with the convergence of ICT technologies, it is now possible to use SMS for example to update twitter, thereby not using the internet-way, other solutions are expected to go mainstream.
So how can you overcome such censorship? Tor can eventually be you savior.