Things To Do In Orlando, Florida For Adults In 2020
Posted by Beni Restea on March 18th, 2020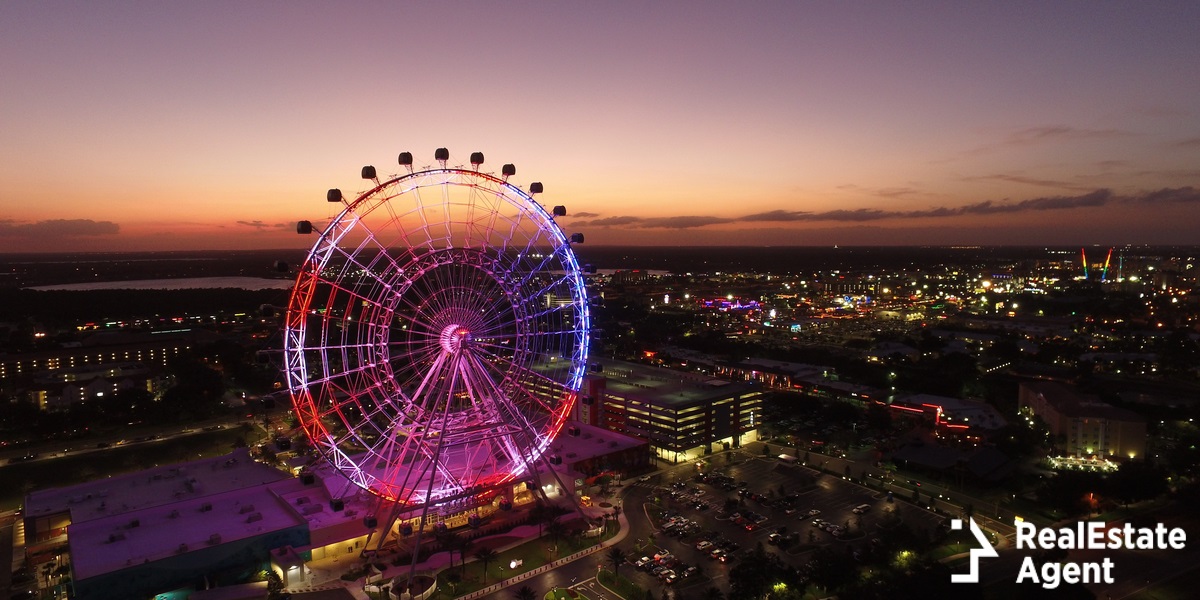 Located in the heart of Florida, Orlando is the most visited city in the state of Florida, receiving over 70 million tourists every year. Orlando is home to some of the biggest entertainment complexes in the world. There is no shortage of things to do in Orlando for kids or adults alike. The mind-blowing scene of Orlando offers so many amenities and attractions that it is almost impossible to go through everything even if you live here.
Aside from that, the touristic potential of the city also creates plenty of job opportunities and ideas for new businesses to come to life here. The prosperous job market along with the affordability of Orlando, Florida is causing a huge influx of people to move here. The fact that there is no state income tax makes things even better, therefore, people are more determined to come to Orlando.
Also, Orlando is one of the most hurricane-safe cities in Florida, and it was rated as one of the safest cities to be in during a hurricane. With that being said you get the benefits of enjoying all your favorite places in a safe environment. Altogether, if you want to relocate to Orlando, the housing market is considered inexpensive but being a seller's market you might find some competition. Get in touch with one of the best real estate agents in Orlando FL to get ahead of the competition.
Although the city of Orlando holds Disney World, which is every kid's dream place for a vacation, there are many other things to do in Orlando, Florida for adults. Here are a couple of ways you can spend your time in Orlando.
Disney World geared toward adults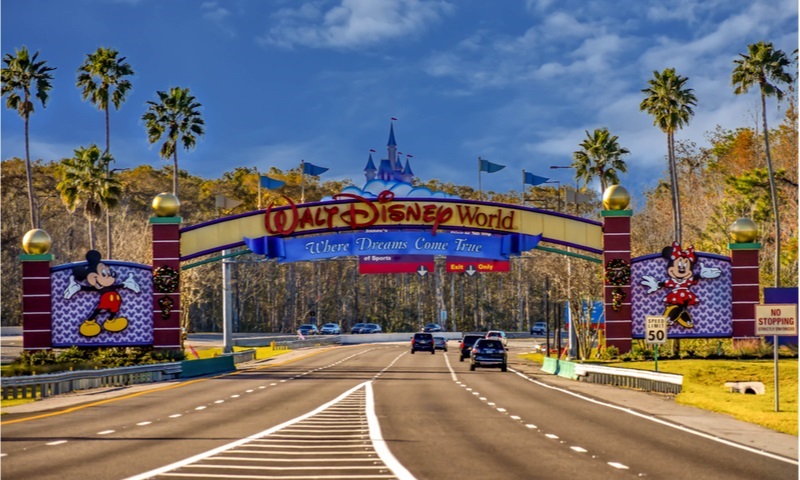 Disney World is one of the biggest entertainment complexes in the world and it is one of the main reasons tourists come to Orlando. The complex comprises four theme parks, two water parks, 27 themed resort hotels, golf courses, a camping resort, entertainment venues, and Disney Springs shopping center.
Even if theme parks are mainly targeting families and kids, there are some opportunities for grown-ups as well. Places such as Nomad Lounge, BaseLine Tap House or Tutto Gusto Wine cellar are perfect choices for a date night. The Food and Wine Festival is known for being an adult-friendly event where you can enjoy foods and drinks from different cultures. Alternatively, you can conduct your own pub-crawl at Disney Springs.
While Disney World has a lot to offer in terms of adult-friendly activities, let's see what other attractions Orlando has in store for us outside of Disney World.
Food tours in Orlando, Florida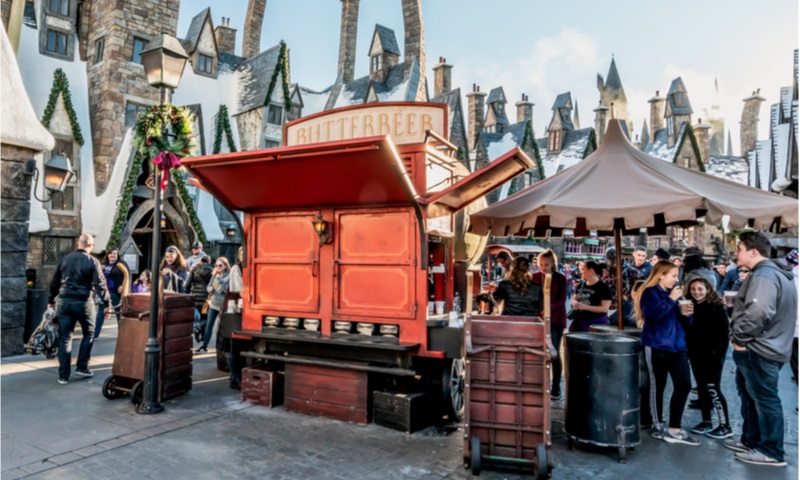 Most food tours Orlando has to offer are kid-friendly, but most people choose to go on a food tour in order to experience new restaurants and learn something new. Through Audubon Park & Park Avenue in Winter Park the most renowned food tours in Orlando are held. Make your way through Winter Garden with Winter Garden Food Tours in downtown Orlando and experience Sanford with Sanford Food Tours.
Dr. Phillips Center for the Performing Arts
Dress up nicely for one of the most spectacular shows held at Dr. Phillips Center for the Performing Arts. This stunning art center holds multiple theaters, a Broadway lineup show, grand lobby, and many others. It is located within walking distance of some of the local's favorite restaurants such as Chophouse, The Boheme and The Rusty Spoon.
Leu's Movie Night
Every month on a Friday night usually Leu Gardens sets up an outdoor movie screen where you can enjoy some of your favorite Hollywood movies. Grab a picnic basket filled with goodies, bring along some friends to share this experience with them. Enjoy a good movie under the stars and don't worry if you run out of food or snacks, because food trucks are placed on the scene at your disposal.
ICON Orlando
Formally the Coca-Cola Orlando Eye, this adult-friendly attraction is a perfect way to look over the sprawling Orlando metropolis. This amazing aerial vantage point is an awesome way to enjoy a breathtaking view over the metropolis, and have someone take some amazing pictures. You can visit this place during daytime but for a more romantic encounter go for a nighttime trip.
Be on top of the world at ICON Orlando, enjoy the beautiful views and don't forget to count this attraction on your list of things to do in Orlando for Adults.
Hop on a beer tour
Did you know that Florida has an Ale Trail? You heard me right! The Central Florida Ale Trail offers beer lovers some of the best spots where you can enjoy America's most beloved beverages. You will also get to know more about the brewing process, sample beers and make a lot of new friends. During the soccer season, some beer tours end up at the soccer game afterward.
Streamsong Resort
Even though this resort is not located in Orlando, it's about an hour and 45 minutes drive from Orlando to one of the best golf resorts in the world. In 2016-2017 this golf resort was rated by Golf Magazines as one of the top 15 best golf courses you can play. This location makes for the perfect weekend getaway for one of the best golfing experiences of your life.
In addition to that, the resort facilitates four dining options, grotto-style spa, and other activities for adults such as archery as well as guided bass fishing.
Andretti Indoor Karting & Games
This multilevel complex offers a variety of ways to entertain yourself. From indoor karting and 12 lanes of retro-chic bowling to more than 120 arcade prize games and laser tag arenas. Also, they have a rope course and zip line, gourmet food as well as two full bars. This is a perfect way to spend a night in Orlando trying to go cover all the fun featured within this building.
Escape rooms
While the young ones might find escape rooms overwhelming, this is the perfect way for adults to put their puzzle-solving skills to the test. Both exciting and adrenaline rushing, escape rooms are a great way to spend your evening, if you are looking for something more adventurous.
Orlando provides a variety of challenging escape rooms from which you can choose. Some of them include America's Escape Game, Escape Room Entertainment, The Escape Game Orlando, and Escapology.
Get a good laugh at SAK
Live improvised comedy shows are held at SAK Comedy Lab. Onstage comedians might let the audience choose a topic for discussion, therefore, comedians here have to be creative. They come up with new scenarios and characters and they always deliver as far as their performance goes. This is the perfect way to laugh the night away at one of these live comedy shows.
Conclusion
The attractions you can find in Orlando are some of the best in Florida and some even consider it the best city in the world. Families find Orlando very diverse in terms of entertainment, therefore, making it a family-friendly city that your kids are sure to love. Aside from that Orlando holds many amenities and means of entertainment for adults as well. Orlando has many attractions that are sure to keep you occupied for your entire stay in this city.
What do you think about the amazing city of Orlando? What other interesting things have you done there? Let us know.