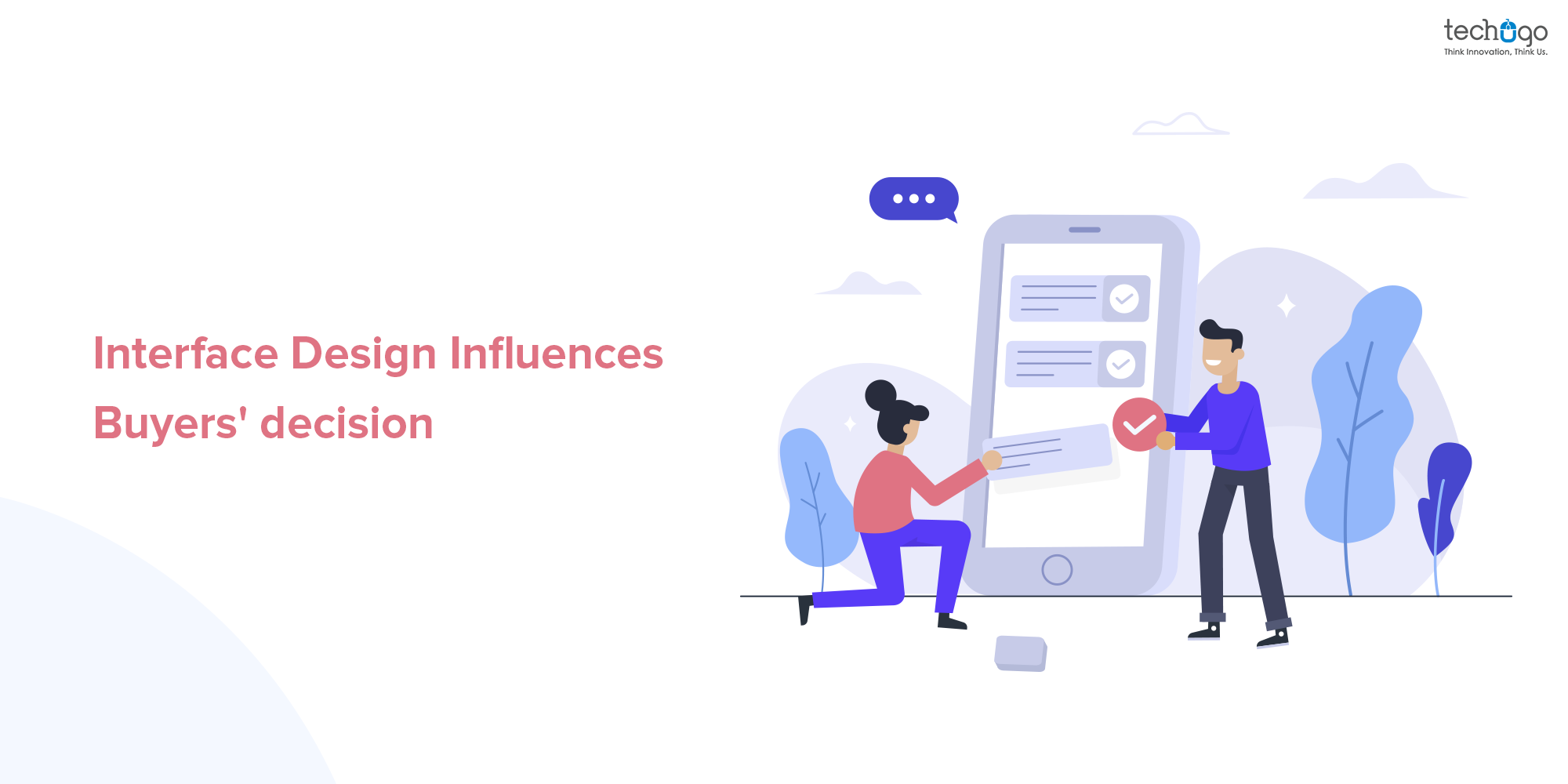 This is one of the common situations, that is experienced by most of the buyers, who decide to make the purchase and reach the app, but in between the passage of checking and buying, something goes wrong, which stops them to make the purchase.
As a business owner, this situation is very painful, hence you get to know that your consumers are visiting the app or the portal, but are not BUYING.
I know it is nothing less than a nightmare for any business revenue goal, but do you know what all trigger this decision among your audience?
Interface design!
You can't believe your ears?
Well, the interface design that is considered to be a very nominal aspect, and most of the time is overlooked and ignored by not just business owners, but also by the developers, holds the maximum potential, to influence your buyer's decision.
Interface design creates a habitable environment for shoppers and helps them make decisions.
Still confused???
Let us take you on a tour to help you understand how does it work???
How UI UX play their parts?
Just give a thought, when was the last time when you bought a simple t-shirt in less than 10 minutes online?
You would have to think hard because when we go online, it is very likely to get influenced by some other available colors or patterns available. Since options are unlimited online, and that may confuse your buyers to spend more time on their purchase, and chances grow higher that they would end up saving their products in the add to cart, rather than buy now option.
Here, the UX / UI designer spread their magic and help the consumers to be further guided, so they don't get tired or frustrated while shopping on your app or a website.
After knowing the worth, the big question pops how to achieve it?
Well to get the answer, you must read this post further…
Research and study
Every audience is different and the demands they possess also different and vary from one to another. A UI/UX designer cannot impose their thought process onto the design, but there must be a beautiful amalgamation of your vision with the users' expectations.
And this can only be achieved when you decide to go one step further and study the user behavior and their buying pattern.
This will help you to identify their pain-points, their expectations and even the factors that trigger the usability.
Simplicity wins the heart
Many out there live with a misconception that more vibrant colors or more features bring the users' attention.
However, what you forget to understand that your customer is a commoner, coming from different walks of life, with maximum expectations attached to their kitty.
They need a seamless passage to walk through and prefer the easiest route possible, you cannot give them design havoc on your app or website, an nd expects them to decode the mystery.
Put your feet into users' shoes, and try to figure out if this is the easiest route to proceed?
A complex web or app design only delays the purchasing and deviate users from enjoying the shopping experience.
Keep the design as simple as possible and let help your customers to navigate, explore and purchase with minimum efforts involved.
Work on the mental model
Do you know what is it?
The mental model is the feeling, perception or state of mind that reflects their expectations towards your portal.
So as a UI/UX designer this is your primary job to offer that experience to your users, so it would reflect their mental model and help them to navigate and explore freely.
Fonts & Colors
Although, the worth of color and themes need the pages long explanation, but still to help this topic complete, I must brief out the importance of these two aspects.
Color triggers your users' interest and speak the vibes of your business. For a meditation portal a soothing color theme makes the appropriate match, at the same time for a movie app, the vibrancy of colors must be added into.
Further, the font size and style bear the huge significance, as it not just impacts the users' readability but also reflects the seriousness of your portal and speak the brand identity to our consumers.

Make good use of white space
In the glossary of UX/ UI design white space, or negative space, is that specific space, which is left blank purposely.
It allows the users to access, navigate while experiencing a focused customer journey. Therefore, you must not fiddle with this space, rather make good use out of it.
With the white space you draw your users' attention and bring more useful elements on the web page.

Rule of Thumb
A mobile site is a common aspect, and as a business owner, you must allow your business to be accessed online through the website and an app as well.
However, when you decide to pick the mobile website, then don't forget to consider the particular behavioral traits as well.
Every user works and expects differently from the website and a mobile site.
When being on a mobile, it is very likely for them to swipe and not to scroll, in a similar fashion, they would prefer to click; rotate and pinch.
These all aspects might sound trivial but impact hugely on the user engagement and interaction part. Hence, don't avoid it at any given cost.
Micro-moments seal the deal
The role of micro-moments within the UX design is beyond expression, as it triggers the enthusiasm within your buyers to make that decision and stay glued to your portal.
Whether it is that quirky support button or a related product list, showing such aspect engaging UX can really click the deal button. And it goes without saying, but such interactions only let your users stay away from your competitors.
These are some of the aspects that do really help your website or the app to gain recognition, and at the same time, help consumers to make the purchase.
Last but not the least, you must not forget that every customer is different so are their needs, unless you research and study their behavior, crafting an impeccable UI UX would be out of the question.