3 Reasonable Accommodations for People With Hearing Disabilities
Posted by Radmin on March 24th, 2020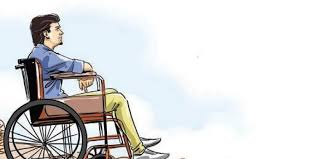 Are you signing up for the SSI Ticket to Work program for people with hearing disabilities? Then, you should know the types of reasonable accommodations that your employer should provide if they're financially capable.
With today's technological advancements, there are many devices and computer programs that employers can supply to you as a worker who has hearing problems. These will help you overcome any difficulties and make your job easier. Here are a few examples of these innovations.
Computers, Tablets, and Smartphones
Most companies in the country use these devices in their daily operations. Since all of them have text entry and display interfaces, they can be used by an employee who's deaf or hard-of-hearing. They may be utilized to communicate with people inside and outside of the office through chat or email. A worker can even carry one of the more portable gadgets around to type in what they want to say and show it to the person they're talking with.
A potential employer should provide you with at least one of these devices. You may also request more if you need them to accomplish the tasks assigned to you. These are still considered reasonable accommodations as long as they don't cause the company undue hardship.
Speech Synthesizers
Some people with hearing disabilities may be used to signing or typing what they need to say. They may not be as comfortable with speaking. To help them communicate better with people who have an easier time understanding audible language, their employer should provide them with a speech synthesizer.
This device usually has a keyboard, a small screen, and a speaker. The person who has hearing issues can then type what they want to say into the machine; it'll turn it into audible speech that can be played through the amplifier. There may also be similar software and applications installed on a computer or smartphone that provide the same function. These are helpful when an employee participates in meetings.
Speech-to-Text Software
These programs have the opposite function of synthesizers. Instead of turning words into sound, they perceive speech and transform it into text. This conversion is typically done in real-time to better facilitate communication.
The text will then be displayed on the computer or smartphone. For meetings or other group gatherings, it may be projected onto a screen for everyone to see.
These are some reasonable accommodations that the SSI Disability Ticket to Work program recommends. Keep them in mind so that you can find the best organization during your job search.