2 Game-Changing Innovations in Medicine
Posted by Radmin on March 26th, 2020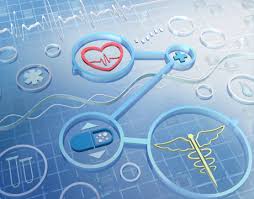 Continuous innovation is essential for industries to grow and move forward. In medicine, the development of technology is vital for treating and preventing emerging diseases, providing better patient care, and creating a more efficient workflow. This explains why numerous organizations prioritize funding on research. Learn more about how advanced tools and methods can impact the health sector through 2 recent breakthroughs:
3D Digital Heart Models
Cardiac catheterization is the most common method for diagnosing heart problems regardless of their severity. It involves puncturing the skin and inserting a thin, hollow tube into a large blood vessel. But, the invasive procedure is often unnecessary, especially when it shows no results.
For this reason, the med-tech company HeartFlow worked on creating a simpler method and developed the technology called HeartFlow Analysis. The device takes the image data from the patient's cardiac CT scan and creates a personalized 3D copy of their coronary arteries. Doctors can then interact with the digital model, which stimulates blood flow to determine constricted areas in blood vessels.
As a result, individuals with low-risk conditions are no longer required to take further lab tests, saving them time and money. Similarly, doctors can use their resources more efficiently, reserving them for patients who need diagnostic exams.
Stem-Cell Treatment for Diabetes
Type I diabetes is a lifelong disorder that results in the low production of insulin. It occurs when the immune system abnormally kills the cells that create the hormone. To manage their condition, patients take medication regularly, monitor their blood sugar levels, and check their daily intake of carbohydrates.
Clinical scientists have been working on a cure for this chronic condition, but only treatments that merely control the symptoms are available. This is until Harvard biologist Doug Melton sought a different approach. He used stem cell therapy to replace the beta or insulin-producing cells destroyed by the immune system.
Semma, the company he co-founded, created a tiny device that can carry millions of replacement beta cells. When implanted inside the body, it filters the immune cells out, preventing them from attacking. This technology isn't available to the public yet, but it has the potential to cure patients with diabetes.
These 2 innovations show how research can lead to drastic improvements in people's lives. Learn more about disruptive, exponential technology and meet fellow game-changers by attending a tech seminar near you.