Top Ways to Prevent Property Fraud
Posted by Radmin on March 26th, 2020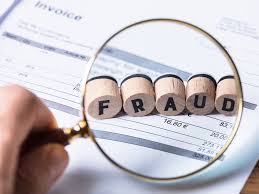 Investing in real estate is a big decision. Buying a piece of land or a house comes with a lot of responsibilities, such as taking the necessary steps to secure and protect your property. There are instances where some individuals assume the identity of owners and sell or get a mortgage for their homes without them knowing. To prevent this from happening to you, follow these tips.
Protect Your Personal Information
A person can't pose as you if they don't have the details that only you should have access to. To secure your personal information, give them out only to people you know well and trust. As much as possible, never submit them online, send through mail, or provide them over the phone.
Trust Your Instinct
Some individuals obtain other people's information in exchange for hard-to-resist offers. They could pose as credit card agents who give out high-priced gadgets and devices for a new line application. You need to listen to your instinct. If you're being offered something too good to be true, chances are, it is. Ask how your data will be used and demand a guarantee that it won't be shared without your consent. If they can't provide this, say no and move along.
Mind Your Billing Cycles
Creditors follow a schedule when sending your bill. If your mail doesn't come on time (or at all), ask your post office about them. There's a chance that someone may be intercepting them and using whatever personal information you have in there.
Minimize Other People's Access to Your Information
Only bring IDs and cards that you need. Leave the rest at home, preferably in a secure place. If you've recently made changes to your details (new marital status or name correction), dispose of the old ones in a way that no one else can see the information you have there. Shred them into really small pieces that would make piecing together impossible.
Protect Your SSN
Your Social Security Number (SSN) contains loads of information that should be available to you alone. As such, you must give it out only when necessary. Ask if you can present alternative forms of identification in its place. Make sure you store your card in a secure location.
Regularly Check Your Credit Report
Credit reports give you an overview of financial activities under your name. Any discrepancies should point you to unauthorized accounts or pending credit applications. Watch out for big movements related to your real estate, particularly ones that show fund transfers to unfamiliar parties.
property fraud isn't inevitable. There will be individuals who will attempt to take your personal information so they can gain financially from your investments. But, with these pointers, you can monitor and protect your real estate from them. As long as you stay consistent in following these tips, you can keep these people away from your home or land.