3 Quick Home Improvement Projects
Posted by Radmin on April 9th, 2020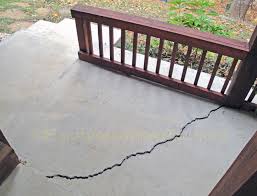 When using regular concrete, you'll have to wait for a period of time for the concrete to set properly. This increases the amount of time that it will take to complete a project. Quick-setting concrete will allow you to complete your project much faster. Here are some projects that you can finish inside of a day when you use fast-setting concrete.
Bar Stool
Bar stools can make for a great addition to your home. Whether you need additional seating for a table or want to add seating for a kitchen island, bar stools won't take up too much room. If you don't want to purchase new bar stools or can't find ones that you like, you can make your own. Simply stick three wooden dowels into the concrete and you can be done within hours. This will allow you to make the stools the perfect height for wherever they might be used. Once you've finished the stools, you can add paint to make the stools whatever color or design you want. This will ensure that they match perfectly in your kitchen.
Stabilize Your Mailbox
Over time, you might decide that you want a new mailbox or your current one might be a little wobbly. If this is the case with your mail receptacle, you might need to stabilize it. This can be a relatively easy project that won't take up too much of your time. After detaching the mailbox from the post, drive the post into a hole filled with all-purpose gravel. Then top all of that with quick-setting concrete. It should only take about four hours before you're ready to reattach your mailbox. This will ensure that your mailbox stays upright when holding your mail and will add to the curb appeal of your home.
Concrete Pathway
Most homeowners have a specific area outside that they use frequently. This could be a part of the yard or their garden. However, this can be problematic if it rains as any dirt can turn into mud. You can resolve this problem by creating your own concrete pathway. Rather than hiring a professional to create this walkway for you, quick-setting concrete allows you to do it yourself. Once you find a reusable plastic form in the design that you like, place it where you want your walkway and fill it with the quick-setting concrete. The plastic form doesn't need to continue to be with the setting concrete so you can complete this process faster than you might think.

There are various projects that can be enhanced with the use of quick-setting concrete. This will allow you to improve your home and provide more convenience for those visiting. These are some of the projects that can be done inside of a day when you use fast-setting concrete.

Also See: Setting Concrete, Quick Setting, Fast Setting, Bar Stools, Setting, Concrete, Quick