Amazing lemon peach parfaits recipe
Posted by Findingmommyland on June 1st, 2020
Looking for a nice dessert for a special evening? Do you know parfaits have a special place in the heart of every age group? Occasions like birthday parties, Romantics dinner, Small gatherings can become impressionable if you add lemon peach parfait in your menu. Ingredients in peach parfait dessert recipe will imprint on your heart by leaving a fresh cold and sweet taste on your tongue.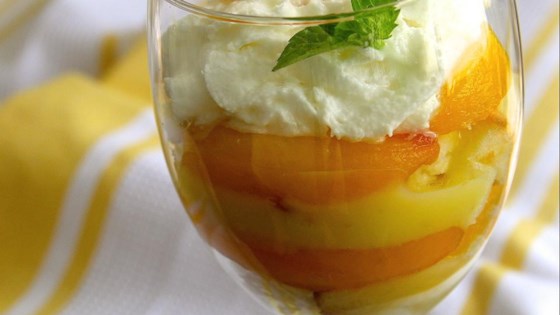 Two weeks ago I was with my husband and it's been very late when we reach back to our home from the world tour, we were hungry and feeling low. Suddenly I thought let's check what is in the kitchen and then I saw magical ingredients lemon peach fruit and yoghurt what else can I ask better than making a dessert which is healthy and can be prepared in much less time. And I am really glad to tell you that, even in winters Peach yogurt parfait looks and tastes delicious.
Parfaits are originated from France, and using peaches in a frozen dessert provides healthy facts in parfait a little more. peaches contain nutrients, low carbohydrates, dietary fibre, abundant vitamins such as Vitamin A, Vitamin C, Vitamin E, minerals including potassium, copper, phosphorous, and manganese that carry the highest calories which are 367 per meal.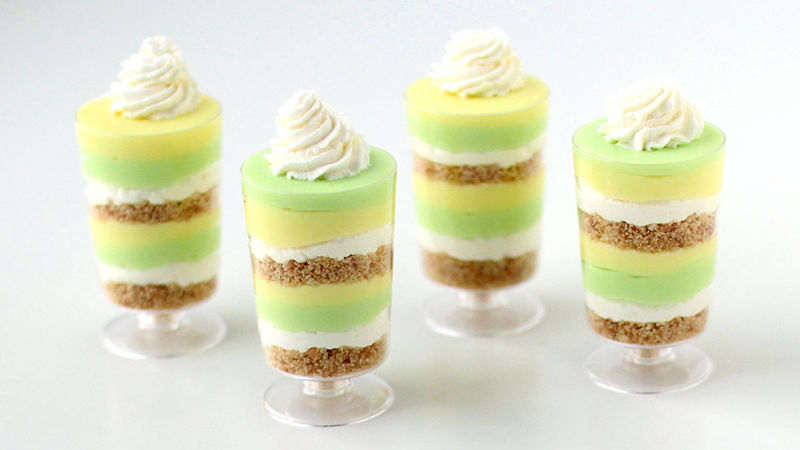 I made this amazing cream and peaches parfait recipe, and am going to share it with you, this parfait takes 1 and a half hour in total. So the ingredients you need to make 6 serves are, which you can change accordingly by changing the quantity of your ingredients.
INGREDIENTS
5-6 Frozen sliced peaches
1/3 Lemon juice
1/2 teaspoon salt
1/4 cup white sugar
2 Tablespoon brown sugar
1 Cup boiling water
2 Egg yolks
1 Cup sweetened whipped cream
2 Tablespoon butter
2 Tablespoon grated lemon zest
2 tablespoon all-purpose floor
3/4 pound brownie cake, cubed
Special Equipment

6 tall narrow cylindrical glasses for 6 serves

PREPARATION

Step 1: First of all take all the frozen peach slices into a bowl, and take brown sugar and sprinkle on it, now stir gently. Now take another bowl and put white sugar, lemon zest, flour, and salt and stir together and whisk in boiling water and lemon juice until its smooth enough will look like a lemon sauce.

Step 2: in the second step take another a bit smaller bowl to whisk yolks and add 1/2 cup of the warm lemon mixture after this step take this mixture back into that smooth mixture of the bowl now set this bowl on less warm water and stir continuously until it becomes thick enough to take from a spoon and use it in making layers in parfait to make our Peach yogurt parfait tasty. Now remove the pan from warm water, and put it on aside.

Step 3: It's time for the step no. three, take the tall narrow cylindrical glasses and take your brownie cake out of the box and put a layer in the lowest portion of your parfait almost about 1/2 cup, and on this base layer apply a thick layer of lemon sauce after that put 1/4 cup of chopped frozen peach slices and now... Repeat this layer until these layers fill up these cylindrical glasses again in the last fill it up with lemon sauce. Now refrigerate it for an hour and in the last before serving pour whipped cream and other garnishing ingredients.

Now it's your time to try this recipe in your gatherings.

Also See: 2 Tablespoon, Lemon Sauce, Cylindrical Glasses, White Sugar, Lemon, Step, Parfait


Become a Musical Mindreader!
By reading this ebook, in one hour or so, you can learn how to be a prophet - see into the future - and tell all these things about almost any song.
How to Read Ledger Line Notes
How you can read ledger line notes - easily and quickly. Multimedia ebook with proven memory aids for reading any ledger note on the piano. Free bonus ebook on playing music scales.
Dan O'Day's Radio and Voiceover Tools
Shop now for radio & voice overs. CDs, DVDs, books, mp3 training for program directors, production, imaging, sales, management, air talent from DanODay.com.
Advertise Here