How to Prepare for a Tech Conference
Posted by rjgp on June 25th, 2020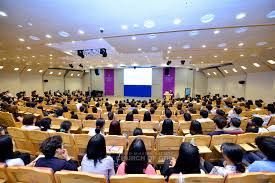 Some of the latest tech seminars happen annually, so you should get the most out of them. Whether you want to attend one to build a network or introduce yourself to prospective clients or employers, being prepared is the best way to accomplish your goals. Here are a few strategies you can follow to ensure your experience is as satisfying and fruitful as possible.
Define How You Want to Benefit From the Event
Before signing up for any seminar, ask yourself how you'd like to benefit from it. Consider your personal and professional goals and relate them to why you want to attend an event. As a guide, here are common reasons professionals participate in tech conferences:
To learn new skills
To get updated in the latest industry trends
To hear from experts
To discover new case studies
To build a network
To exhibit products and services
To seek opportunities
Get to Know the Attendees Beforehand
Many conferences use hashtags. This word or phrase helps attendees view advertisements, announcements, and social media posts in a single stream of messages. Using this tool, you may also find other seminar participants.
They can be people that live near you, or they might come from a different part of the world. Contact them weeks before the event, so you can set up a casual meeting in advance and make personal connections with them.
Order New Business Cards
You'll be meeting hundreds of new people at the seminar, and you'll only be given a few minutes to interact with them. They can't remember each individual they talked to, so you should hand them your business card. This will help them reach out to you after the conference.
If another person gives you their business card, jot down the topic you discussed, their interests, and the reason you might want to follow up on them. This information helps you personalize your emails to them in case you need to connect with them again.
Update Your Online Profile
Attendees who are interested in doing business with you will check out your professional networking online profile. Weeks before the event kicks off, update your information, such as your resume, employment history, and references.

Now that you know how to prepare for a tech seminar, don't forget the most crucial thing of all: have fun!

Also See: Tech Conference, Online Profile, Most Out, Business Card, Tech, Event, Seminar