Buying Guide Review: Best Washers With No Agitator
Posted by Peytonsmith on June 27th, 2020
From the time the first washers hit the market, numerous strides and advancements have been made to make laundry easier.One of the stride that has been made to ensure that doing laundry is hassle-free is the innovation of washers without agitators.
You are probably wondering what an agitator is, right? Well, it a spindle protruding from the center of the washing machine's drum.It comes with vanes or fins and will spin throughout the wash cycles while moving water and clothes for some effective cleaning. If you are curious to know more about best washers with no agitator, here you can get more information about it.
The motion of the agitator varies depending on the selected wash cycle, but it can be really rough on your clothes.
The alternative of the traditional models are washers that use impellers. Impellers are rotating hubs (low-profile) that work best to create strong currents in every cycle.The currents with move the clothes through the water to clean them – the impeller won't in any way contact your clothes.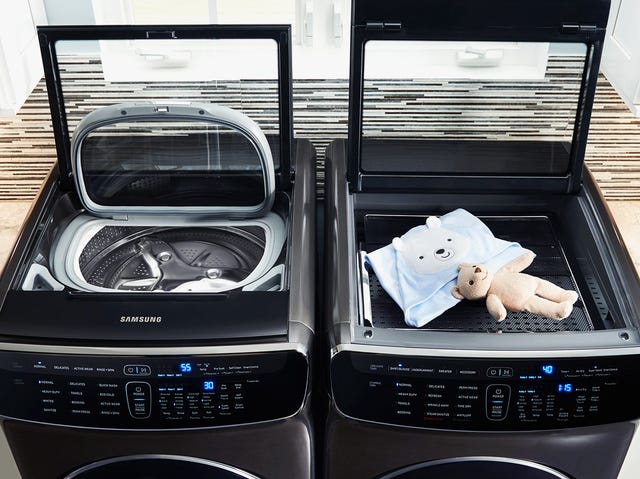 There are a lot of advantages associated with these modern appliances. One is that they allow for effortless loading of clothes – the impeller takes less space in the washer's drum. They also require less water than the traditional ones, and above all, they rotate at higher speeds.
High-speed spins mean more water being removed from the clothes and consequently reduced drying time.They also use less energy as compared to the traditional models, and the impeller is not as rough as the agitator.
Here are some of the top washers with no agitator.
Electrolux EFLS627UTT
Electrolux has proven to be a top brand when it comes to appliance manufacturing and has been known for efficiency, quality, and innovation.One of their best washers is this 27-inch front load washer.
It has a drum capacity of 4.4. cu. ft. and has no agitator. It has been designed to accept detergent pods taking convenience to the next level.The washer has a SmartBoost function that pre-mixes detergent and water before a cycle begins.The steam system works best to remove any tough stains by rising from the bottom while lifting stains and dirt gently from your clothes.
The LuxCare system combines temperature control, smart wash load sensing, and advanced wash actions for thorough cleaning.
Samsung WW22K6800AW
The white 24-inch washer has a capacity of 2.2 cu. ft. It is ideal for tight laundry room spaces or apartments.It has some super-speed option for a faster wash. Its steam wash cycle has been designed to release steam from the bottom of the laundry tub, saturating your clothes for a deep clean without necessarily any pre-treatment.
Maytag MVWB835DW
The 28-inch washer has a capacity of 5.3 cu. ft. It is ideal for large wash loads. The PowerWash aspect offers heated water and cleaning action for any stubborn stains.
Get Paid to Write Reviews!
BravoCoin is a review app that pays its community for writing & rating reviews of restaurants, hotels, services, movies, video games & more. Signup and claim 10 FREE Bravo coins!