How to Paint Plastic Light Switch Covers
Posted by Radmin on August 4th, 2020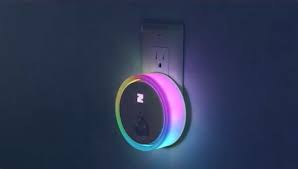 Plastic switch covers often come in neutral, monochrome tones. You can buy decorative night lights instead, but you can paint them as well to suit a renovated interior. Or, you might like to enhance their appearance by adding patterns, such as flowers and stars. Here's a guide to help you.
Preparation
Safety comes first, so wear gloves to avoid risks when removing the switch cover. Then, detach it by unscrewing it. This prevents the paint from leaving unsightly streaks and getting into the electrical components. Plus, you can coat the drywall underneath.
Some forego priming before coating, but this makes the coat prone to chipping, flaking, and peeling. So, you shouldn't skip this crucial step. Follow these instructions:
Wipe off any dust and dirt from the cover.
Combine 1/2 cup of trisodium phosphate per gallon of water.
Soak the component in the solution.
While it's submerged, scrub it with a rough sponge to remove any grime buildup.
Rinse well with water and let it thoroughly dry.
Tape it to a sheet of newspaper to keep it from moving.
Use 220-grit sandpaper to scuff it.
Shake off the debris left from scuffing.
Then, spray it with a primer to ensure you won't need frequent touch-ups. Make sure you're in a well-ventilated area to avoid inhaling fumes. You can also conduct a sample on a piece of cardboard, as the nozzle tends to sputter on the first use. Shake the aerosol can beforehand and hold it 8 to 10 inches away from the surface.
Apply only a thin coat of primer and wait for it to dry, depending on the manufacturer's instructions. You can scuff the cover again with 220-grit sandpaper to remove bubbles and bumps but do it gently to prevent scratches. Wipe off dust with a damp cloth and spray another layer as needed.
Paint
After the thorough preparation, you can apply the base coat on your switch cover without worrying about imperfections. If you need to hold it, paint its edges first. Use a high-quality brush that won't leave streaks. Allow it to dry, depending on the manufacturer's guidelines.

Once the edges are dry, start painting the body with your desired color. Use long, smooth strokes for an even application. If you accidentally leave a fingerprint, remove it by lightly brushing from one end to the other.

While monochrome looks pleasing enough, you might want to add patterns on your cover. Make sure all layers have dried before doing this. Use a stencil to draw designs and highlight them with a different color.

Take note of these steps if you want to paint your light switch covers to be colorful like LED night lights. Proper preparation and coating are crucial for even, spotless layers. If you do these right, your wall will look flawless and complement the interior.

Also See: Switch Covers, Light Switch, Wipe Off, Switch Cover, Switch, Paint, Cover