Top Nine Places to Travel in Summer
Posted by Abdul Rehman on November 27th, 2020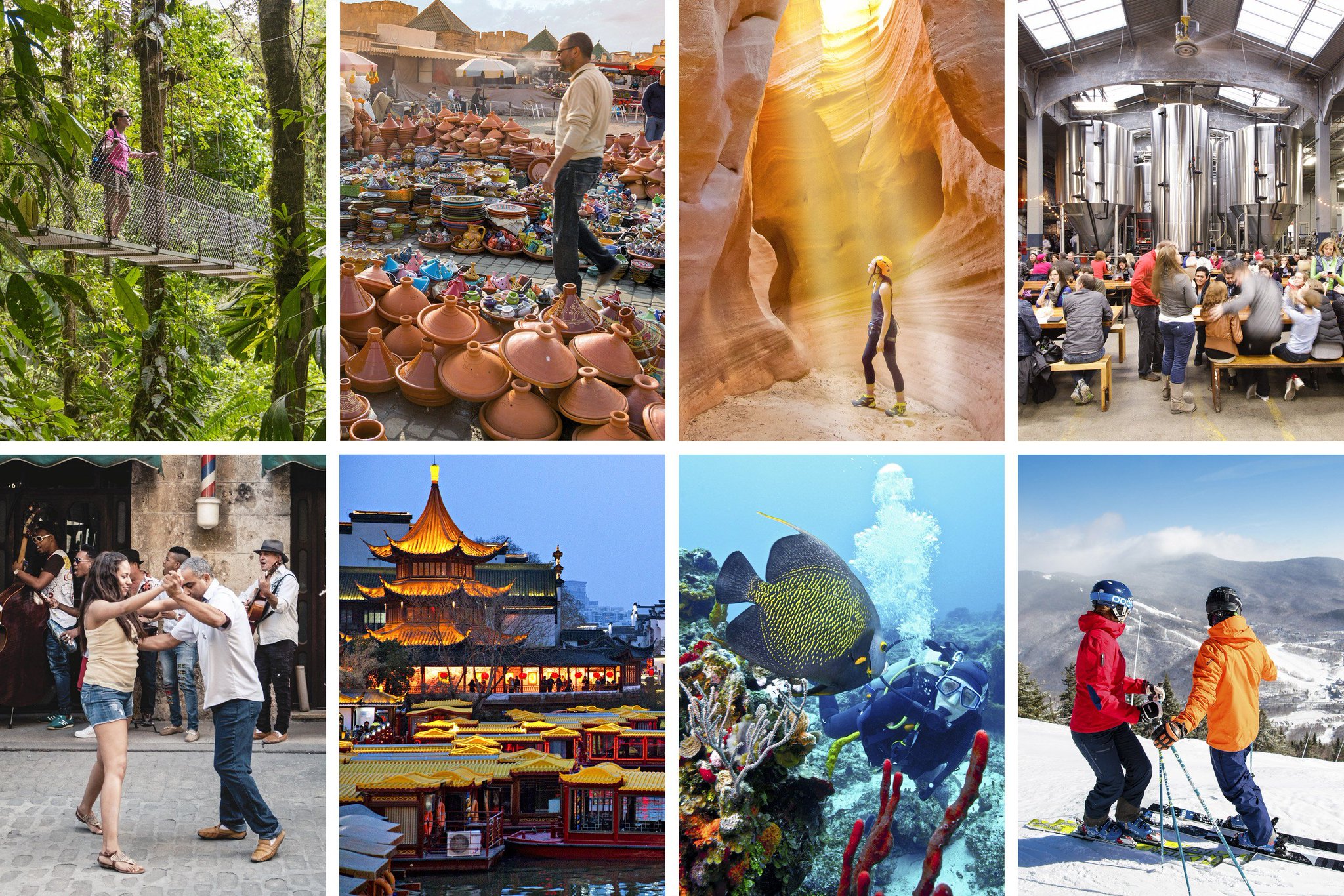 Spain
When you think of vacations, Spain may be the first destination that comes to mind. There is no doubt that Spain, one of the countries with the best climate in Europe, is the preferred country for travelers. Beautiful beaches, heavenly islands, and modernist cities fill the soul of any traveler.
In Spain, summer is taken very seriously, with high temperatures, music, parties, wine, beer, tapas, and much more. Suggested destinations: Mallorca, Canary Islands, and Barcelona.
Read More: The 10 Best Historic Places to Visit
Italy
The south of Europe is, without a doubt, what the majority prefers. Once on holiday, we always want to travel to the greatest places in the summer. Italy is this European gem with everything from the Tyrrhenian to the Adriatic; there are only wonders to visit. The Italian summer sun is a very good idea for the cultural and historical richness already recognized. Take advantage of cities like Venice, which will change the way you experience your vacation.
Portugal
Let's stay continue south and the westernmost place in Europe. As in Spain, the summer and the sun are much stronger there. The favorite destination for tourists is in the south, and it is a magical place. A destination with coasts covered with beautiful beaches, cliffs, and caves is formed by erosion, making it a unique destination.
Malta
Beach destinations are our favorites for the summer. This is the reason why one of the best places to go on vacation in Malta. A pretty, picturesque island with a unique culture. A place surrounded by the Mediterranean Sea, with beaches that you can enjoy as a family. The sea turns turquoise to welcome you this summer.
Montenegro
South of Croatia, a country that gained independence in 2006, could well be a gem to discover in the Balkans. Enjoy its beaches and live the adventure of a lifetime on an exclusive tour.
Baltic Countries
Estonia, Lithuania, and Latvia, Three countries where you could go on vacation. What do you think about doing a road trip there? Only after the dissolution of the USSR did these three countries open up to tourism.
Greece
Do you have any doubts about Greece? For us, this will always be a great option. Please take advantage of its history in Athens and take the opportunity to discover its famous islands. Santorini or Mykonos, among many other paradises that await you.
Croatia
You have to discover the Balkans in the summer. And if you are a Game of Thrones fan, this is a superior place to holiday. Take benefit of its cities rich in history and its coasts, to experience your holidays on some of the most attractive beaches globally.
Greenland
Do you want to enjoy one of the wonders of nature? The polar glows land in this part of the world in August. So put Greenland on your list of places to travel in summer.