Backpacking Australia - A Good Primer for Travel Enthusiast
Posted by Truehab Travel on December 1st, 2020
Planning for backpacking in Australia is an excellent idea as it has so much to do and explore. Australia has been one of the most attractive destinations globally & is recognized as a primary camping, backpacking, and diving destination. There is something to draw you here no matter what your travel style is. You can learn how to surf on some of the finest beaches in the world.
With this guide, you will be able to start your Australia Trip. All topics ranging from "best time to visit" to "How to Backpack for Australia." are covered for your convenience. From kangaroos hopping across white sand to the sun setting behind the outback's red rock, you'll never forget the truly special moments that only Australia can offer. You can explore the various aspects of the country with endless opportunities so that you can experience its beauty more closely.
Plan Your Backpacking Experience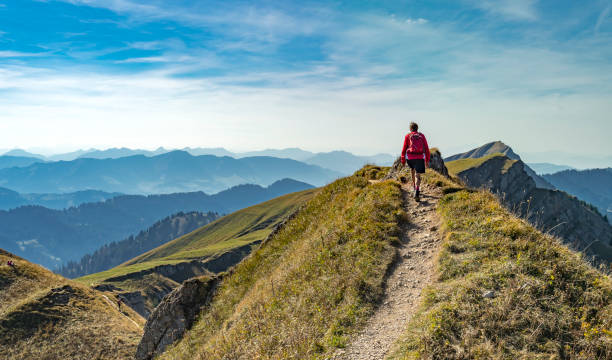 1. Best Time to Visit
2. Backpacking
3. Budget
4. Getting Around Australia
5. Places to Stay- Hostels
6. Explore Australia
7. Travel Itinerary
8. Activities to Do
9. Best Places to Eat
10. Best Shopping Places to Visit
11. Things to Buy
12. Travel Tips
1- Best Time to Visit
Usually, the country is dry and warm. The best time to visit Australia is from April to September. The country experiences pleasant & lovely weather. June to August is the best time for hiking, so those who are planning a solo trip to Australia, it's the best opportunity to grab. If we talk about Southern Australia, the best time is from March to May i.e. Autumn. On the other hand, the crowds of tourists can be intense, and prices will be much higher than in the off-season.

2- Backpacking
● Hiking Shoes
It is highly recommended to carry good and comfortable shoes with you on the trip.
● Power Bank
Power Bank is one of the necessities during your trip that can save your cell phone from going out of power. You can go with a 20,000+ mAh Power Bank
● Breathable Shirts
At times it can be very hot and humid when the sun is out and the sky is clear. You can carry a few breathable shirts which you can wear during your travel.
● Camera
Being one of the most important items in your backpack, you can capture the beautiful moments with the camera.
● First Aid
One of the important items to be always carried by a tourist is the first aid box. An emergency can take place any time so it's better to carry the required medicines so that you don't have to run and search for the medications anywhere.
● Water Bottle
Lifestraw Filter Bottle is a great water bottle to have with you in cities or on hiking trails in case you aren't sure how clean the water source is.
● Universal Adapter
You just need one universal adapter to plug in your electronics in any country you are visiting.
● Large Backpack
You will need a large backpack to carry all of this stuff with you. With the excellent weight distribution and the lifetime guarantee, you can never go wrong with a perfect bag.
● Pair of jeans and shorts
You must carry comfortable clothing like jeans and shorts for your trip.
● Bathing suit
When you go for a dip in the ocean, a swimming suit becomes a necessity.
● T-shirts (half and long-sleeved)
You can carry with you simple and comfy clothing like T-shirts when you go out for your travel.
● Pair of sneakers
In case you plan to visit any tourist spot like any mall, cafe or museum then you can wear sneakers that are considered comfortable.
● Active Roots Camping Hammock
Hammocks are lightweight, & strong, which allows you to camp anywhere more easily.
● Power Bank
Power Bank is one of the necessities during your trip that can save your cell phone from going out of power. You can go with a 20,000+ mAh Power Bank
● Basic daily items
It's obvious to carry with you your basic routine things like a toothbrush, soap, razor, shampoo, shower gel, towel, deodorant, etc.
3- Budget
If we talk about the budget, you can do it for AU - AU per day. An ideal budget includes staying in a cheap hostel or camping, using local transport, cooking your meals, etc. On a mid-range budget of about 5 AU, you can stay in a better hostel, have tasty meals at a restaurant, enjoy some travel places, and have a few more sightseeing's.
On a "luxury" budget of 0 AU, you can spring for a private room in a budget hotel, enjoy eating out at least once a day, and fly between some cities.

4- Getting Around Australia
The most convenient means to reach Australia is via flight. You will find direct or indirect flights from the major cities around the world reaching various cities of Australia. Melbourne and Sydney serve as major terminals for international and domestic flights alike.
For your local visits, Australia's cities like Sydney, Brisbane, Adelaide, Melbourne, etc have affordable and reliable bus services. They usually charge .960 AU - .96 AU for local sight visiting.

5- Places to Stay
Hostels start at .88 AU per night for a dorm room. They get as high as .78AU in the big coastal cities. Private rooms with a double bed and a shared bathroom in hostels range between .57 AU - AU per night. Camping costs between .78 AU per night (except when you bring your tent). For budget hotels, you can spend around .56 AU for a double room, private bathroom, TV, and breakfast. Larger, chain hotels cost closer to 9 AU.
Base Backpackers Airlie Beach - AU
Base Backpackers Magnetic Island - AU
Base Backpackers Melbourne - AU
Nomads Noosa - AU
Base Backpackers Sydney - AU
Base Backpackers Brisbane - AU
6- Explore Australia
You can enjoy spending your vacations in so many beautiful places in Australia. Here are all the thrilling traveler attractions for your vacations in Australia.
#1 Great Ocean Road
Located in Victoria, the Great Ocean Road is considered to be one of the most spectacular and best drives in the world. Don't miss Twelve Apostles, the spectacular formations of limestone stacks beside the stunning turquoise ocean. The 243 km ride from Torquay to Allansford is itself a blissful drive.
#2 Skiing at Snowy Mountains
If you're an adventurer, then you should certainly visit the numerous skydiving schools. It's a mind-blowing experience as you free fall over to some of the gorgeous landscapes below you.
#3 Blue Mountains National Park
The beautiful Blue Mountains National Park is UNESCO's World Heritage Site. It is named after the blue haze arising from many eucalyptus trees, which is a magnificent scenic view to observe. it is one of the most famous places in Australia that you must visit.
#4 Fraser Island
Fraser Island is the largest sand island in the world. It has become a major part of Australia sightseeing which allows one of Australia's most bizarre driving games. You can travel by ferry from Rainbow Beach and Hervey Bay. March experiences pleasant weather which is why it's one of the best places to visit in Australia.
#5 Harbor Bridge
Among the most celebrated Australia tourist attractions, the Sydney Harbor Bridge is a must-visit. This architectural wonder is also the largest steel arch bridge in the world which is rising 134 m above the harbor, the bridge is affectionately called "the Coat hanger".
#6 Great Barrier Reef
It is situated in the Coral Sea, & is a world heritage site that is visible from outer space. Great Barrier Reef is the world's largest barrier reef system & is one of the seven wonders of the natural world. It occupies a large area including more than 3000 coral reefs and hundreds of scenic Islands.
#7 Yarra Valley
Yarra Valley provides a hot air balloon service in Melbourne which is one of the very few cities in the world that can. Ballooning over the Yarra Valley takes you above one of Victoria's most spectacular winery regions, offering breathtaking views of the lush landscapes and vineyards.
#8 Kakadu National Park
Australia's largest national park is a World Heritage Site. Kakadu is one of the best places to witness the wilderness and beauty of the park. It is considered to be one of the top tourist places in Australia.

7- Travel Itinerary
Day 1- Arrival at Melbourne
You can visit popular areas like Flinders Street Station and Queen Victoria Markets on your first day. You can enjoy the highlights of Port Campbell National Park.
Day 2- Melbourne City Tour
You can visit the Royal Botanic Gardens which encompass two locations, Melbourne and Cranbourne. Visiting the gardens is one of the best free things to do in Melbourne & is a popular picnic spot.
Day 3- Melbourne Cricket Ground
You can get the opportunity to visit the Melbourne Cricket Ground and the National Sports Museum on your third-day trip. Then you can go to the Melbourne zoo, where you can find the animals living in their treetop home. The zoo offers animal-lovers a fun-packed experience.
Day 4- Sydney Tour
You can have the views of Harbour Bridge and Opera House. You can visit the Manly Beach and proceed to Sea Life Aquarium located at Darling Harbour.
Day 5- Hunter Valley Wineries
You can go for a Blue Mountains Tour with Wildlife Park, Scenic Rides at Scenic World. You can travel to Hunter Valley Wineries and visit the Tamborine Rainforest Skywalk.
Day 6- Tandem Skydive
You get to enjoy a 20-minutes flight over the stunning beaches of Byron Bay and feel the amazing experience of a 60 seconds free fall from above 15,000 feet.
Day 7- Departure
You can return home with all your beautiful memories.

8- Activities to Do
Whether you're looking for an adventure in various exciting places or a relaxing getaway on the soft sandy beaches, there are so many activities for you to indulge in Australia.
1. Travel Cairns
2. Explore Fraser Island
3. Visit Kakadu
4. See Tasmania
5. Visit Kimberley
6. Surf on the Gold Coast
7. The Blue Mountains
8. Hang out in Brisbane on the South Bank
9. Hike the Daintree
10. Take the wine tour
11. Visit Western Australia
12. Explore the Outback

9- Best Places to Eat
Prepare yourself for a treat and explore the best cuisine in Australia. Here is the list of top restaurants in Australia which is curated to satisfy your taste buds. Devour various Australian flavors by visiting the following list of top restaurants.
#1 Muse Restaurant
Muse Restaurant was opened back in 2009 by the husband and wife duo, Troy, and Megan Rhoades-Brown. The couple has presented the gastronomes of Australia a perfect place that has evolved into its growing reputation of being the "gastronomic delight set in the Hunter Valley".
#2 Friends Restaurant
The Friends Restaurant has been celebrated for being the "benchmark for fine dining in Perth!" The restaurant prides itself on offering absolutely exquisite and rare dishes matched with an award-winning wine list. The hospitality is charming and the people are warm.
#3 Ferment Asian
The owner of the restaurant opened the place and planned to serve a unique Southeast Asian menu. The menu was inspired by his Vietnamese roots & the heritage of the authentic Southeast Asian food is revered in the dishes prepared in Ferment Asian. It offers spring rolls, Barossa Hampshire pork belly, & grilled South Australian prawns.
#4 Watergate Restaurant & Lounge Bar
The Watergate Restaurant & Lounge Bar remains in the core of Port Douglas. It is a charming place that offers both indoor as well as outdoor dining. Its specialty is the exquisite touch of the executive chef Lee Neate.
#5 Spice Bar – Mooloolaba, Queensland
The Spice Bar provides delicious and lavish Asian fusion dishes. It is a specially designed bar and dining area that overlooks a spectacular view of the Pacific Ocean. It is good at scallops and braised duck.

10- Best Shopping Places to Visit
Australia has everything for its tourists to satiate their thirst for shopping. If you are looking for something from renowned designers to traditional aboriginal artists, you can buy anything of your choice. Shopping in Australia becomes an exciting experience that one must indulge in.
#1 Pitt Street Mall
Pitt Street is one of the most famous Australian shopping malls that have diverse global as well as domestic brands. This mall is not less than a heaven for its tourists' customers and shopaholics.
#2 Chadstone Shopping Centre
Chadstone Centre is a big shopping place in Australia & is located in the southeastern area of Melbourne. Here you get exciting discounts & deals with your Tourism Shopping Passport and can avail of the opportunity.
#3 MacArthur Central
MacArthur is a full-fledged supermarket from where you can purchase all basic requirements of daily use. You get a variety of things from gadgets to cosmetics to FMCG.
#4 Rundle Mall
Rundle Mall is well known for its luxury as well as street shopping. With more than 700 retail stores and 15 departmental stores, Rundle Mall is an all-new shopping world in itself.
#5 Westfield Carousel
Westfield Carousel is situated in the Perth suburb of Cannington, which provides an exceptional dining and movie-watching experience, that makes the day worth.
#6 Block Arcade
Treat yourself to a memorable experience in the shopping capital of Australia as you shop through the frequent stores in the arcade.
The famous things to buy here are footwear, chocolates, chronographs, and much more.

11- Things to Buy
#1 Tim Tams
It is one of the most popular things to buy in Australia that comes in different tastes. These are very famous among all genders from kids to old ones. Their starting prices are .71 AU and above.
#2 Wine
The delicious wine as well as a tempting gourmet tour which includes a range of cheeses, wine, and chocolates is available in the vineyard for the people. Wine is the best thing to buy in Australia which you can give as a gift to your family and friends.
#3 Australian Handicrafts
If you are searching for genuine handmade goods like tablecloths, bags, wall hangings, and sculptures then you can ensure to buy the traditional boomerangs, which serve as a weapon for the aboriginal hunters.
#4 Ugg Boots
Ugg Boots are something cool to buy in Australia. Together with keeping your feet warm, they can also be gifted to your dear ones. The usual price of the boots can be nearly .72 AU.

#5 Tea and Coffee Beans
People love to experience the great taste of ground and roasted Melbourne coffee at many of the cafes in this city. You can grab some of your favorite types of coffees and can give it as a token of love to your loved ones. These are very famous all over the country which is why tourists from all over the world never miss buying coffee from here.

12- Travel Tips
1. It is obvious that to visit Australia, travelers require a tourist visa.
2. There are plenty of ways to keep the costs down on food, and there are cheap transport options available.
3. You will be relying on buses most of the time so you might as well buy a bus pass before you arrive.
4. Do get your travel insurance before visiting Australia. It helps in covering your unforeseen additional accommodation and travel costs.
5. To avoid getting lost or taking that 'shortcut' that adds another few hours onto a simple walk/ then you should download a few apps before visiting Australia. Apps like MapsMe, XE Currency, HIDEME, etc can be very useful during the trip.

You're almost ready to backpack for Australia. Hope our guide was helpful to you in planning your solo trip to Australia. For more hints & tips on the best travel backpack and on what all to pack for your trip to Australia or any other destination, TrueHAB Travel is where you can visit. Wherever your adventure takes you, you will surely create memories you'll never forget.

Author Bio:
Harish Suyal is a Travel Blogger who loves to write on various travel destinations. He wrote many blogs and articles for various travel portals. He also writes articles about domestic and international vacations for TrueHAB. He recently wrote about Backpacking in Australia for an incredible experience in these favorite destinations.