4 Tips for Starting a Company Amidst Recession
Posted by John Rikvin on December 2nd, 2020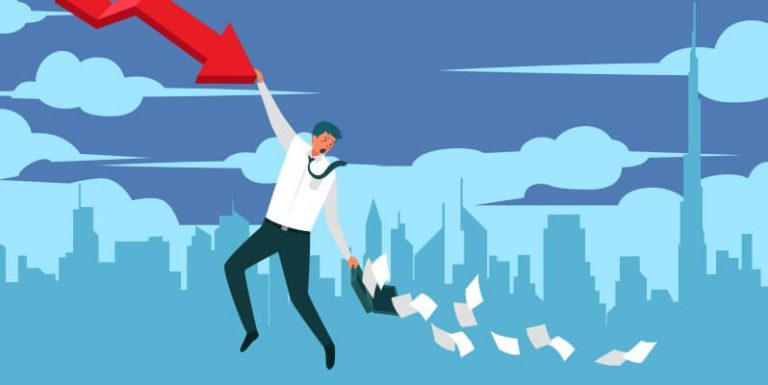 What do Disney, Uber, Airbnb and Zoom all have in common? Given you read the title, yes, they all started a business during recession. Not only did they survive in an otherwise tumultuous economic environment, they flourished to be some of the world's biggest companies, despite, or even because of, that environment.
They don't strictly all have the same things in common, but there are several lessons to be learned from them in terms of how to successfully start and grow a business during a recession.
COVID-19 has no doubt placed us squarely into recession territory, but if you can play your business cards correctly, there is no reason that you can't get your new business off the ground. If you think your business is ready to launch, here are 4 tips to help you navigate the current economic climate in 2021.
A Recession Has Its Benefits
Let's remember that every business in the world is currently in the exact same economic environment that you are, and there are benefits in that. Many companies (in particular service providers) are offering steep benefits to drum up business. Most companies will claim it's a gesture of goodwill during dire times, but really, they just need revenue like the rest of us.
Take a look at the service providers you'll need, like web hosting, email marketing, and website development. Nearly all of them will either be providing a lengthy free trial or a substantial discount in an effort to attract customers.
Done shrewdly, you could save a good amount of money on your startup costs, and help keep fixed costs down during your inception.
Don't forget also, many companies have laid off staff, so there will be a good talent pool out there just waiting to be hired by a startup with a vision for the future. They will provide not only labour, but a wealth of knowledge as to how your sector and market is behaving.
Find Your Place in the Current Environment
Walt Disney incorporated Disney in 1929, certain that the world would need a reason to smile with the economic devastation set to take hold. Airbnb flourished because people were looking for more affordable accommodation after the global financial crisis of 2008. These companies succeeded because their offering filled consumer needs that had arisen because of the times.
Ask yourself how your business can help solve problems that have arisen due to COVID-19 or the economic recession. A perfect example would be how Zoom has exploded because of COVID-19's requirement for us to stay at home.
Take a look at the world around you and think about the issues you, your colleagues, friends, and family are facing. Perhaps it's a way to make video conferencing easier, or maybe it's a way to help children learn outside of school. There are problems that are looking for a solution everywhere.
If your offering doesn't slot nicely into that modality, see if you can adapt your current model to work with the current environment. If you want to start a cleaning service, perhaps you can offer contactless home sanitization of COVID-19. If you want to start an IT company, you could help upgrade a business' remote working capabilities.
It is very possible that COVID-19 will redefine the way we live and work for a very long time to come — look to the future and see how you could help decide the 'new normal'.
Read more about starting a business in Singapore amidts recession at Rikvin.com.