Vocabulary Commonly Used By Website Designers
Posted by Radmin on October 19th, 2019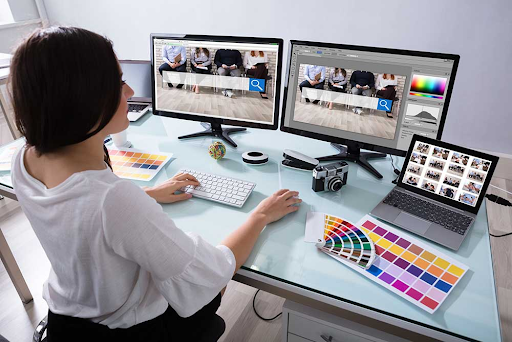 In today's digital age, website designers are in high demand. That's because these individuals work diligently to make sure that their clients' websites are compelling, contemporary and awe-inspiring. Any website designer near me can work wonders on websites and turn old, outdated digital platforms into modern, marvelous websites. If your business is considering such significant changes to your website with the help of website designers, it's a good idea to keep in mind some of the lingo they typically use. This will give you a better idea of what web designers are talking about when they are planning for your new website.
HTML
It's important for everyone to understand what HTML stands for. HyperText Markup Language is the language of the world wide web, and this is used all day, every day on the web. For anyone who is interested in giving their website a big update, it's important to understand the basics of HTML, which allows your website designer to instruct the web browser how to interpret the content on your site. There are many HTML tags that make sure your paragraphs, photos, videos and more are interpreted correctly.
CSS
A website designer can help you take a basic website and turn it into something beautiful. While HTML is great, it isn't strong enough on its own to produce the most aesthetically appealing webpages. That's why your web designer would use Cascading Style Sheets (CSS), which is a modern method for implementing visual rules to organize web elements. CSS determines how aspects of your webpage will appear on the browser. Everything from the color of your text to the background and other elements of your webpage can be organized by CSS.
JavaScript
Chances are you've encountered a JavaScript prompt at some time or another while browsing the web. Web designers use JavaScript to establish interactions on your website. For a long time, JavaScript was used for form validation, such as entering your phone number and other details in an online form. Nowadays, web designers are much more likely to use JavaScript for visual effects and loading fresh content without an entire reload of the page. When you hire a website designer, they should be well-versed in JavaScript and what they can do with this scripting language. If you tell your website designer what you want from your new website, chances are they will use a combination of HTML, CSS and JavaScript to achieve the desired results.