Beauty Salon Furniture: 5 Tips When Choosing
Posted by American Beauty Equipment on September 21st, 2020
If you are setting up your beauty salon and have already found a perfect location for your rental, it is time to define which furniture will make up the new space. Among the items that will be evaluated before and during the purchase of furniture for beauty salons, it will be necessary to analyse points such as: budget, quality, functionality and the practicality of these furniture for your business.
We have detailed everything in the topics below so you know how to choose the best furniture for your beauty salon. Check it out now!
Find out what services you will perform
Before choosing the beauty salon furniture that will be part of your establishment, find out what services will be provided there. Each service performed in the beauty salon must be done with the appropriate equipment and furniture so that professionals can perform their duties in good working conditions. In the same way that professionals will work in the necessary conditions, clients will also have the same feeling.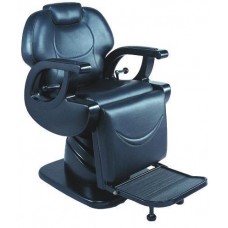 Choose the furniture following the layout of the beauty salon
Now that you know what salon furniture you will need, it's time to look for it following the concept of the salon layout. If the salon has a more retro feel, the furniture should follow this line. The same happens with the other decoration trends. But there are some essential furniture which is common for any kinds of decoration, such as- electric styling tools, towels, Barber Chair, table, spray bottles, brushes, hair cutting capes, hand mirrors, combs and hair coloring instruments.
Opt for functional furniture for a busy day to day
The choice of furniture for beauty salons must take into account the dynamics of the environment, which involves speed and practicality. Functional furniture is better use, because everything that is difficult to handle or move ends up being left aside. The beauty of the furniture must be taken into account, yes, but it cannot be just that characteristic of it.
At the reception, place a bench that supports all the equipment that will be needed in the routine of those who will serve customers: computer, telephone, printer, card machine and even a showcase, if you are going to sell products.
Spaces for storing materials, such as towels and shampoos, must be practical and easily accessible to avoid waiting for customers. You can also have auxiliary carts to transport and store the most use materials, such as enamels, brushes and dryers.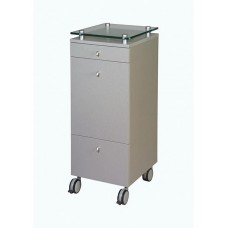 Consider the ease of cleaning furniture
As the beauty salon is a space where people take care of themselves, keeping it clean should be rule number one. Even in this respect, beauty Salon Equipment needs to collaborate. Easy-to-clean furniture stays clean longer, so choose those without creases and details that can accumulate dust and hair strands.
Create an environment that provides warmth and comfort
In addition consider the comfort of your customers and your team of employees. When everyone works and is served with warmth and comfort, the climate is lighter and motivation remains high.