Tata Sky HD Channel Packs 2020
Posted by Rishabh Bansal on January 17th, 2020
Nowadays everyone has a High Definition TV at home which allows better quality and more lifelike visual content on your TV screens. However, unless you have an HD DTH Channel Pack, you cannot enjoy any HD content on your TV.
You will only have access to SD channels if you haven't subscribed to any HD pack. Isn't that a waste of your HD TV? To solve this problem, there is the Tata Sky HD Packages Price List 2020, which allows users to subscribe to all HD channels and watch TV in the best picture quality.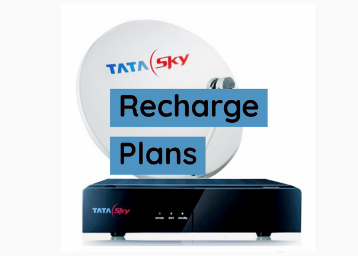 The Tata Sky HD Plans are very affordable and are organized in a way that is the most beneficial for any user. The HD Plans of Tata Sky Channels are a great way to access your favourite regional, sports, news and entertainment channels in High Definition. To avail this offer, all you have to do is log onto to the Tata Sky Website. Click on the "My Account" tab at the topmost corner. Select your offer among the three tabs, "Curated Packs", "Regional Packs" and "Add-on Packs". Once you have made your choice, proceed to select your prefered choice among all the packs mentioned.
Once you have selected the pack of your choice you will be taken to the Payment portal where you can make the payment. This completes your Tata Sky HD Channel Pack subscription.