Working with Suppliers in the Product Life Cycle
Posted by Radmin on January 27th, 2020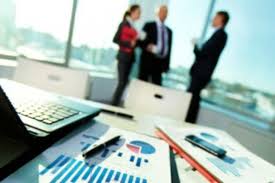 One of the biggest components of your product life cycle is your relationship with your supplier. This can have great negative or positive effects on your desired outcome. Of course, for each of your products, you should have more than one supplier. It is also advised that you give your supplier time to prepare, when you are planning for upcoming changes, and always keep the line of communication open where your needs and requirements are clearly stated. However, successfully working with a supplier can involve more than this. Here are some tips for working with suppliers in the product life cycle. For the latest in managing your product life cycle, consider software for product life cycle management.
Trust Building
When you have built a relationship of trust with your suppliers, they will always try their best to deliver for you. It is best that you let them know of your upcoming plans, where it affects them, and changes may be required. If this is adhered to consistently, then the supplier will always give you their best effort, even when you need something completed in a rush. While you shouldn't allow these stressful, rushed situations to happen often, the truth is they can occur, and the reality is that your supplier has probably had to deal with a few of these instances before. Because of the relationship you have with your supplier, you should be able to know that the supplier will try to deliver on your request, and if it's not impossible, at this time, they will let you know that too.
Some Mistakes are Sincere
Sometimes sincere mistakes can happen on the supplier end. Does that mean that you make a big case about it or stop working with the supplier altogether? Absolutely not, especially if the supplier handles it well. These mistakes are definitely not common, but they can happen to everyone, every once in a while. If your supplier is making consistent mistakes, then it is definitely time to move on. However, instances, where they may be slightly off on a measurement, may occur. If your supplier is working hard for you to rectify the issue, in some cases, even offering expedited shipping to make up for lost time, then lend them some grace, and be willing to work with them on getting it right. In most cases, with a reliable supplier, should something like this occur, they are very embarrassed by it. So, in most cases, moving forward, they will do their best for you to make sure that something like this does not occur again.
For the latest in managing your product life cycle, consider software for product life cycle management.