Ultra Short Term Funds- What you should know
Posted by amrinaalshaikh on May 19th, 2020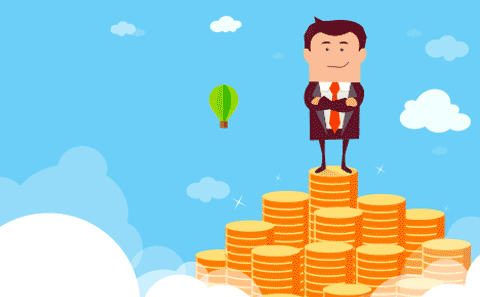 Ultra short term funds majorly make investments in fixed-income instruments which have shorter maturity durations and are highly liquid. These funds enable investors to bypass risks related to rates of interest although they have higher risk levels and higher returns in comparison to most instruments in the money markets. Ultra short duration funds have a lot of similarities with liquid funds although there are some core differences as well.

Firstly, short term mutual funds or ultra short term funds usually invest in securities with maturity periods exceeding 91 days while this is the cap for maturity in case of liquid funds. Secondly, the former offers interest rate risk protection while not being fully immune towards fluctuations in the market. The risk levels are lower for liquid funds owing to the lower period of maturity. Exit load is absent in case of the latter while it is charged at times in case of the former. The short term funds will give you better returns in most cases although liquidity levels are naturally better for liquid funds.

Understanding more about ultra short term funds

Ultra short term funds are quite similar to liquid funds in terms of their attributes. They ensure greater liquidity as compared to other fund classes with longer horizons for investments. As per SEBI regulations for liquid funds, it has been fixed that these funds can only make investments in securities with maturity up to a maximum of 91 days. Yet, such limitations do not apply in case of ultra short term options. These bonds can thus deploy investments across securities that may mature prior to 91 days or even after the same. The usual horizon for investment remains anywhere between one week to even 1 ½ years.

Those who have surplus funds for investments and are willing to keep the same parked somewhere for a month or even 9-10 months for dividends, should consider this investment proposition seriously. You can always make investments in these funds for garnering short-term dividends in addition to accounting for the lower rate of interest related risks owing to smaller periods of maturity.

The strategy of the fund manager is very important in this case, particularly the credit rating of securities being introduced into the portfolio. Average returns may be quite handsome and higher than those generated by liquid funds. The NAV or net asset value usually comes down whenever the economy witnesses an increase in rates of interest. Keep in mind the expense ratio or charges for managing the investment. This can be a maximum of 1.05% as per SEBI regulations. You can use these investments for meeting various financial objectives and other goals in life. You can even use them for building an emergency corpus. LTCG of 20% (post indexation) and 10% (minus indexation benefit) is chargeable. STCG will be added to your income and taxed on the basis of your prevalent slab.

Also See: Short Term, Ultra Short, Term Funds, Liquid Funds, Term, Short, Funds



Learn The Secrets of Shooting Video

Now you can learn the fast track system used by a world class photographer and videographer to shoot, direct, and produce any type of video, regardless of your current skill level.