An Overview of Toyota's Best-Selling Units
Posted by Radmin on February 25th, 2020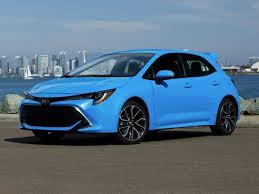 Over the years, Toyota has repeatedly proven itself as one of the most trusted names in the automobile industry. The Japanese carmaker was even tagged as 2017's largest manufacturer of vehicles, further solidifying its reputation.
The brand is known for making safe, efficient, reliable, and sustainable cars. All these characteristics, partnered with the best auto insurance, put such great value to the units that people just can't help but fall in love with them. Continue reading to learn about Toyota's best-selling models.
Avalon
Avalon was first produced in 1994. This model was marketed as a front-wheel-drive that served as the brand's flagship vehicle in the US, Canada, China, Puerto Rico, and the Middle East.
Avalon is supported by a power train based on Toyota New Global Architecture (TNGA) and is powered by fuel-efficient, 3.5-liter V6 engines. It embodies a design-centric, high-caliber, and tech-savvy transportation method. Having 5 strong generations under its name, the model continues to offer people a premium ride.
Camry
Camry was first introduced as a compact car in 1982. From there, it evolved into a mid-size vehicle in 1991 and has been reclassified since then.
Its body was redeveloped using TNGA, giving it a leaner, more athletic, and more spacious design than its past versions. Various power trains are available, including a 2.5-liter inline four-cylinder D-4S gas engine and a 3.5-liter V6 with D-4S fuel injection. Both types are paired with an eight-speed automatic transmission and a next-generation hybrid system called THS II.
Corolla
The Corolla series was first sold in November 1966. It's one of Toyota's lines of compact and subcompact vehicles. In 1974, it was hailed as the top-selling car worldwide and has been one of the staples since then.
Over the years, over 40 million units have been sold. Its 12th generation comes in two models: The first is the new hatchback in 2018, and coming soon this year is a redesigned hybrid version available for the first time in the United States.
Prius
Prius was initially developed as a hybrid 4-door automobile in 1997. Thanks to its low smog-forming emission rate, the California Air Resources Board and the United States Environmental Protection Agency has named the model as one of the cleanest cars sold in the country.
It was also branded as the world's top-selling hybrid car in 2017, with about 4 million unit sales. Upgrades for the latest model include a fifth seat, a sun visor extender, and additional USB ports, among others.
Toyota has years of popularity under its belt, all thanks to its consistent and innovative product that exceeds the expectations of its clients. If you have or are planning on purchasing any of the models above, make sure you also ask for auto insurance quotes from San Diego CA manufacturers. Remember to compare prices so you can get the best deal available.